BioCatch tackles fraud with new functionality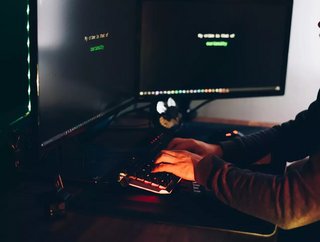 BioCatch has released a new fraud protection capability that offers continuous visibility into online banking sessions to detect cybercriminal activity.
BioCatch, a pioneer in behavioural biometrics, says its new functionality delivers proactive notifications of high risk, allowing for immediate action. The BioCatch platform continuously analyzes an online user's physical and cognitive behaviour throughout the entire digital session, rather than simply at a single point such as at log in or point of payment. With this new capability, BioCatch says users can define their acceptable level of risk and now receive proactive alerts during sessions via Push API to benefit from real-time risk insights and an extra layer of security.

Since its inception, BioCatch has secured entire digital sessions from start to finish to reduce the emotional and financial impact of fraud and identity theft for leading global financial institutions and their customers, based on the notion that today's most sophisticated fraud threats can only be detected by monitoring for extremely subtle deviations in user behaviour. Through proactive real-time notifications, BioCatch now enables its users to unleash the power of continuous predictive analysis and identify risk before it even emerges, thereby introducing adaptive risk management and enhancing the user experience.

When cybercriminals engage in fraud within digital banking, they typically begin with log-in only sessions so they can verify that there are sufficient funds in the account to make account takeover worthwhile; to validate user credentials; and to gather customer information for later use. BioCatch detects this anomalous behaviour, which indicates that the online user is not likely to be the genuine bank customer. When such behavioural anomalies or popular attack tools and methods are identified and flagged, banks, if they choose, can adapt the customer experience based on their awareness of risk by restricting access to the account or to the available account information.

As cybercrimes become more sophisticated, criminals are developing new methods of obtaining personal data to gain unauthorized access to the accounts of financial services customers. As a result, banks and other financial organisations are suffering steep financial losses – more than $4.2 billion in 2020, up 20% from 2019. To combat this rapidly increasing cybercrime, BioCatch monitors over 200 million individual behavioural profiles and analyses more than two billion digital sessions per month for its users in order to distinguish between genuine users and cybercriminals. BioCatch's industry-leading technology, powered by machine learning, leverages unique digital behaviour datasets to determine whether an online session is likely to involve a customer or a fraudster.

Banks and other global financial institutions have increased investments in fraud protection but many still have gaps in gaining full visibility into risky activity, according to BioCatch. Until now, banks were able to act only when users performed specific high-risk activities such as payment, change of personal contact information, etc., which provided them with a snapshot into risk. Now they can address this problem through real-time continuous collection, predictive analysis, and fraud alerting. 

"With real-time continuous protection, BioCatch provides behaviour monitoring before, during, and after the cybercriminal is online. Leveraging behavioural biometrics at each stage allows us to protect banks and other financial institutions from massive financial losses, augmenting their significant investment in cybersecurity," says Gadi Mazor, BioCatch's Chief Operating Officer and Israel General Manager.