BlueVoyant hires former National Security Agency leader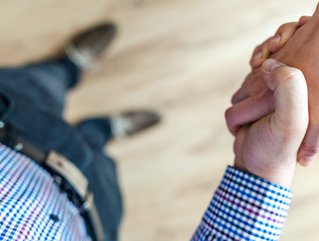 BlueVoyant has appointed Lonnie Brouwer into a new cross-functional COO role for Third-Party Cyber Risk Defense
BlueVoyant, integrated, end-to-end internal and external cyber defense platform company, has announced that Lonnie Brouwer joins its leadership team as the cross-functional coordinator for Third-Party Cyber Risk Defense.
Brouwer joins BlueVoyant from the National Security Agency (NSA), where he has been a senior executive with 34 years of service. During his tenure at the NSA, he held several senior roles, including as its representative to Cyber Command, leading support to both offensive and defensive cyber operations as well as leading the NSA Operations Centre. He served as the NSA's senior representative to the U.S. Military in Europe.

BlueVoyant provides a supply chain and private equity portfolio end-to-end preventive defense platform and service. This capability has already gained significant traction in the market. Provisioning of this capability requires close coordination across several functions within BlueVoyant, with Brouwer overseeing this multifunctional delivery.
Jim Rosenthal, CEO of BlueVoyant, says: "Lonnie's wealth of experience and knowledge will help us to further develop this part of the business, supporting our global growth plans this year."
Brouwer added: "I'm delighted to be a part of this team. BlueVoyant's offering and reputation in the market has rapidly grown over the past few years. Now as it scales both its capabilities and worldwide footprint, it is an exciting time to be a part of the business and realize some of the significant opportunities out there."