BT partners with CAPSLOCK for cyber security reskilling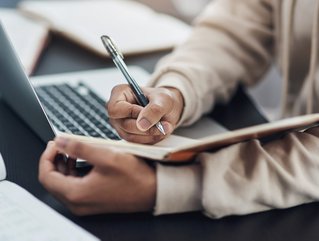 A first-of-a-kind programme is being piloted to address the cyber skills gap and will see BT employees retrained and placed into cyber security roles
BT, the UK's leading telecommunications and network provider, is launching a pilot employee cyber security reskilling programme in collaboration with award-winning cyber security training organisation, CAPSLOCK.
The online 16-week course will retrain current BT employees and equip them with the skills needed to pursue a new career in Security – one of the fastest-growing parts of BT.
CAPSLOCK helps adults fully re-skill to become qualified cyber professionals in as little as four months, by removing barriers to education. Their graduates have been hired by the BBC, ITV, Allianz, BT, Dyson, PwC and many more. In 2021, they were named the 'Most Innovative Cyber Security SME of the Year' by the UK government.
Enabling people to create a new career in cyber security
BT learners will study an accredited, interactive and team-based learning curriculum. Developed and delivered by CAPSLOCK's industry experts and academic professionals, it will simulate the full spectrum of real-world cyber problems from managing incidents, detecting malware and social engineering threats, to penetration testing, governance, risk and policy. This career-changing opportunity will provide BT learners with sought after skills and up to five certifications.
Dr Andrea Cullen, Co-founder at CAPSLOCK said: "Our mission in partnership with BT is to enable anybody with potential to enrol and change careers into cyber security. Importantly, we want to change perceptions that it is not just technical skills that are required to do well in this sector. The reality is that the field needs a broad array of skills and experts to fill a range of roles, many of which rely on transferable skills that many people already possess, and the holistic cyber skills which are developed throughout the CAPSLOCK course. With the right attitude and determination, anybody – no matter their past experience, education or age – has the potential to start a career in IT, technology, or cyber security."
Once graduated, BT's new cyber employees will become a Protector, contributing to the protection of BT, its 30 million UK customers, governments, and critical national infrastructure.
Tackling the shortage of cyber security skills
The programme is being launched to help tackle the shortfall of people with cyber security skills, which has become a serious issue for businesses of all types. The Department for Digital Culture, Media & Sport (DCMS) estimates that approximately half of UK organisations have a basic cyber skills gap, while at the same time, the 'Great Resignation' is signalling a thirst for change amongst the nation's workforce.
Kevin Brown, Managing Director, BT Security said: "There simply aren't enough people with the necessary skills to fill the amount of cyber security jobs available. The 'cyber skills gap' is a hot topic in the security industry, and this pilot reskilling programme with CAPSLOCK is a key part of how we're working to develop the next generation of cyber security professionals. The scheme is all about opening doors for those who might not have seen an obvious way into a security career, and we're welcoming people who have different skillsets, backgrounds and ages as we're really looking for a diverse range of talent across our security team."