Businesses need to recognise importance of trust, says Zoho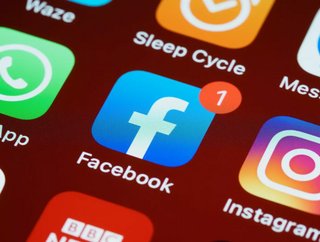 Zoho Europe's MD says transparent data usage policies are integral in current climate, responding to FTC's lawsuit with Meta
Meta's VR division is under investigation by the Federal Trade Commission (FTC) and multiple US states, according to reports by Bloomberg. The FTC and an undisclosed number of US states led by New York have been questioning third-party Oculus app developers over the last few months, sources with knowledge of the matter told Bloomberg.
Sources told Bloomberg that investigators are looking into whether Oculus uses its market position to squash competition. An antitrust case into the company's acquisition of smaller rivals was launched last week and the 46 US states are appealing to reinstate a similar case for anti-competitive behaviour. 
Zoho Corporation, an Indian multinational technology company that makes web-based business tools and is best known for its online office suite offering Zoho, has shared its comments on the news with Cyber magazine.
Sridhar Iyengar, MD for Zoho Europe comments: "In recent years, trust has become a major factor in consumer decision making, and tech giants such as Facebook, now Meta, are shown to be treading dangerously when it comes to data privacy exploitation.
"While there may be a willingness from customers to 'pay' for 'free' services such as Meta through allowing them to make use of data, it is the lack of transparency around this which is a major issue, and one which is more common across industries than many realise. Most customers will not be aware of the extent their data can be used and the commercial opportunities some businesses are taking to monetise their data further.
"Today, from day one, businesses need to recognise the importance of trust and its impact on business success. Ensuring consistent and transparent data usage policies are adhered to is a key step in winning customers over for the long term, even if it means sacrificing some short term profits or customer data insights intended for marketing purposes."
About Facebook, now Meta
Facebook by Meta is now the biggest social networking platform worldwide, with more than 2.85 billion monthly active users globally, according to Statista. It was also the first social network to amass one billion registered accounts.
Mark Zuckerberg announced the infamous rebrand to Meta in 2021. Zuckerberg claimed that Meta was a better representation of what the company is working towards, since the firm has long since branched out beyond the platform they were previously named for. 
He said: "Right now our brand is so tightly linked to one product that it can't possibly represent everything we're doing today, let alone in the future. Over time, I hope we are seen as a metaverse company, and I want to anchor our work and our identity on what we're building towards."
This aforementioned metaverse refers to the next revolution for the Internet as a whole: it's a digital space that melds virtual reality with the physical realm. From virtual reality to augmented reality, this metaverse seems to be the logical next step into the digital world, and Meta is now taking the lead. The metaverse is a joint effort, with video game platform Roblox, Microsoft, and Snap among the firms invested in the cause.