Censornet speaks out on Taiwan cyber attack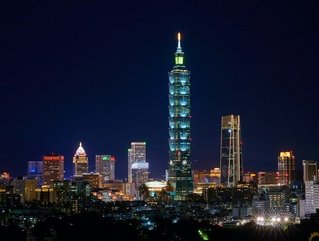 Ed Macnair CEO of Censornet says technological protests of this kind are on the increase.
The website of Taiwan's presidential office has reportedly received an overseas cyber attack. The website was shortly brought back online, according to a report by news website Reuters.
Censornet's CEO Ed Macnair spoke to Cyber Magazine on the attack.
"This type of technological protest is on the increase," he said. "It's a technological irritation, but an attack that most organisations recover from. The concerning thing is that the DDoS attack could be a warning shot of future cyber action.
"An autonomous cyber response is needed to raise the bar in cyber protection. By adopting a zero-trust approach, computer systems can be isolated from potential attackers. The introduction of a zero-trust layer can make applications impervious to many forms of network-based attack including scans, vulnerability exploits, DoS, and DDoS attacks," he added.
Tensions in Taiwan
Tensions have been high in Taiwan in recent days following the visit of US Speaker Nancy Pelosi who met with Taiwan President Tsai Ing-wen in a visit that was strongly condemned by China.
Ms Pelosi, the most senior US politician in 25 years to visit Taiwan, said her delegation had come to make it "unequivocally clear" that the US would not "abandon" the island.
China had earlier said the US would "pay the price" for Ms Pelosi's visit. Taiwan is self-ruled, but China sees it as a breakaway province that will eventually unite with it.
About Censornet
Headquartered in an innovation hub in Basingstoke, UK, Censornet provides an autonomous integrated cloud security platform to mid market businesses. The platform integrates attack intel across email, web, and cloud to ensure cyber defences react at high speeds.  Censornet's clients include Fever Tree, Radius Payments, Newlife Disabled Children's Charity, National Portrait Gallery, Hallmark Hotels and Thatchers Cider. It was named Cloud Security Product of the Year (SME) at the Computing Cloud Excellence Awards 2021.