CETIN CEO says security is key to critical infrastructure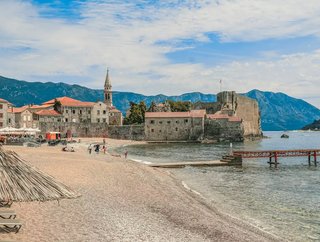 CETIN has joined forces with NEC and Fortinet on a large-scale network security project in Serbia, Hungary, Bulgaria and Montenegro.
CETIN, a wholesale provider of fixed and mobile telecommunications infrastructure, and NEC Europe have announced the signing of a large network security project relevant to a number of countries in Eastern Europe.
With the help of security solutions from Fortinet and Cellusys, NEC says it will provide end-to-end services ranging from installation and commissioning to modernizing CETIN Group's network in Serbia, Hungary and Bulgaria as well as Telenor's network in Montenegro.
CETIN Group says its extensive, 24/7 supervised networks provide superior voice, data, TV, video, IT, and cybersecurity services to wholesale customers in the region and internationally. This project was initiated to enhance CETIN's network in its major territories in Central and South Eastern Europe.
NEC is a leading name in IT and network integration. Working with Fortinet, which provides broad, integrated and automated cybersecurity solutions, and Cellusys, which offers signalling security solutions, NEC has been selected as the system integrator to provide end-to-end services, including design, installation, commissioning, support and maintenance of diverse network security solutions.
By implementing solutions as part of what is known as the Fortinet Security Fabric, CETIN Group says it is able to secure critical devices, data, applications, and connections ranging from the data centre to the cloud to the home office. The platform, it says, delivers broad, integrated and automated protections across the entire digital attack surface. In addition, what Fortinet calls its security-driven networking approach provides tight integration between its network infrastructure and the security architecture.
"With millions of individual users and whole sectors of national economies depending on our communications solutions, security is a key element in designing, building and operating critical infrastructure. We are happy to choose NEC as a best in class network security solution provider to further improve our existing network. Their unique capability and proven case study of system integration was a decisive factor behind our decision," said Juraj Šedivý, CEO, CETIN Group.

"NEC is very excited to collaborate with CETIN Group for this large-scale network security project. We believe our strong portfolio and rich history of network business in the global market will be an asset to enhance CETIN's advanced security network. Together with our innovative technology partners, Fortinet and Cellusys, we are aiming to contribute safe and secure network solutions to improve the current infrastructure," said Chris Jackson, President & CEO of NEC Europe.