China launches three-year cybersecurity action plan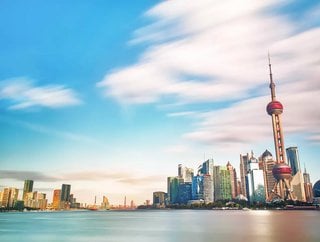 China's Ministry of Industry and Information Technology estimates the sector may be worth more than 250 billion yuan ($38.6 billion) by 2023.
China's technology ministry has announced a three-year action plan to develop the country's cyber security industry, which it estimates will be worth more than $38 billion by 2023, according to Reuters. 
The new strategy by the Ministry of Industry and Information Technology is being unveiled as Beijing tightens its grip on the country's technology sector and the country steps up efforts to draft regulations to better govern data storage, data transfer, and personal data privacy.
Over the weekend, the Cyberspace Administration of China proposed draft rules calling for all data-rich tech companies with over one million users to undergo security reviews before listing overseas.
That regulation came in the wake of a regulatory probe of Chinese ride-hailing giant Didi Chuxing for allegedly violating data privacy laws. 
Chinese regulators launched a cybersecurity review of the company and said new users would not be allowed to register during the review, sending Didi Global share prices tumbling. The Cyberspace Administration of China then ordered Didi's app removed from domestic mobile app stores. 
The agency has also ordered two other tech-based companies, Uber-like trucking startup Full Truck Alliance and Kanzhun, which connects job seekers and hiring enterprises via a mobile app, to suspend user registrations and submit to security reviews, citing risks to "national data security."   
China's cybersecurity laws
China's ambition to be a global leader in technology development, combined with an increasing digital reliance in day-to-day life, means that a heightened focus on data security is crucial for protecting citizens' information.
In June 2017, the country implemented a new cybersecurity law which now acts as the baseline for China's present day guidelines. Initially passed in 2016, the law was created to provide guidelines for maintaining network security, protecting the rights and interests of individuals and organizations, and promoting the secure development of technology. The law requires that data is stored within China and that organisations and network operators submit to government-conducted security checks.