Cisco and Saudi cybersecurity institution in new partnership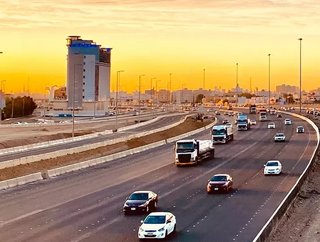 Cisco has announced a major new cybersecurity initiative with the Saudi Federation for Cybersecurity Programming and Drones, upskilling 8,000 trainers.
Cisco has announced a major new collaboration with the Saudi Federation for Cyber Security, Programming and Drones (SAFCSP), to develop the digital skills of 8,000 trainers in the fields of cybersecurity and programming via the Cisco Networking Academy (NetAcad).
The Cisco NetAcad programme in Saudi Arabia has one of the highest female student participation rates in the world, at 32 per cent, a figure Cisco wants to keep expanding. Of the 8,000 participants being trained via Cisco and SAFCSP's new initiative, through a combination of online and on-site courses, the duo will be training and upskilling more than 1,000 women.
As part of the skills-building agenda, Cisco will develop the competencies of SAFCSP's trainers, looking to gain further expertise in digitisation and cybersecurity essentials, including Cisco DevNet and Python qualifications.
Salman Abdulghani Faqeeh, managing director, Saudi Arabia at Cisco said: "With a tech-savvy population and the national agenda putting investments in infrastructure and talent development at the forefront, Saudi Arabia is ensuring that digital transformation and upskilling remains a vital contributor towards the growth and success of several industries."
Recently, Saudi Arabia launched a series of technology initiatives worth over $1.2bn aimed at improving the digital skills of 100,000 Saudi youngsters by 2030. The announcement was made at an event called Launch hosted by SAFCSP, as well as the Ministry of Communications and Information Technology (MCIT), the Saudi Data and Artificial Intelligence Authority (SDAIA), and the Saudi Federation for Data and Artificial Intelligence Authority (SDAIA).
The new collaboration comes about as new evidence highlights the increasing danger of cyber crime for both private companies as nation states. Beyond hackers, a new study revealed that more than half (58 per cent) of ITDMs are concerned that their company would be a direct target of a nation-state assault. Another 70 per cent said they would become "collateral damage" in a cyber conflict. When it came to particular worries about a nation-state cyber-attack, sabotage of IT systems or data was the most common concern, expressed by nearly half of those polled (49 per cent). Other issues to consider were: disruption to business operations (43 per cent), theft of customer data (43 per cent), impact on revenues (42 per cent) and, theft of sensitive company documents (42 per cent).
Ian Pratt, Global Head of Security, Personal Systems, HP said: "This is a very real threat that organisations need to take seriously. Whether defending against a cybercriminal gang using nation-state tools and techniques, or a nation-state itself, organisations are facing an even more determined adversary than ever before. Businesses of all sizes need to re-evaluate their approach to managing cyber risk in the face of this. There is no single tool or technique that will be effective, so organisations must take a more architectural approach to security. This means mitigation through robust security architectures that proactively shrink the attack surface, through fine-grained segmentation, principles of least privilege, and mandatory access control."