Cloud security platform Lightspin raises $16m funding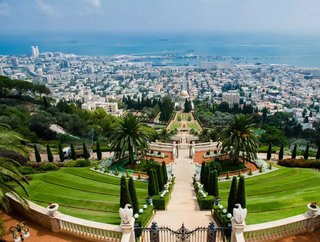 The $16m Series A funding will help Lightspin accelerate growth of its context-based Cloud Security Platform for full visibility and alert prioritisation.
Lightspin, the next-generation cloud security platform based in Israel, has raised $16 million Series A funding in a round led by Dell Technologies Capital with significant participation from existing investor Ibex Investors. This round brings total funding to date to $20 million.
Founded in 2020, Lightspin has developed a context-based cloud security platform for cloud-native and Kubernetes environments. The platform provides a full contextual view of all cloud assets and relationships, maps the potential attack paths, and prioritises and remediates the most critical security issues from build to runtime. Deployed in companies ranging from startups to Fortune 500 corporations, Lightspin has been experiencing exceptional market growth.
Vladi Sandler, CEO & Co-Founder of Lightspin says: "We are delighted to have the faith of such experienced and proven investors behind us to build the next generation of cloud security. Dell Technologies Capital is a preeminent investor in fellow startups that are revolutionising the cloud security space, such as Zscaler, Netskope, Twistlock and Redlock."
lon Weinberg, Director at Dell Technologies Capital adds: "There is strong consensus within the CISO network that Lightspin has built the right platform to understand and prioritise the risks of potential attacks in cloud environments.
"By providing clear context and actionable remediation options, Lightspin is also bridging the gap between DevOps and security teams both in the build stage and in production."
Nicole Priel, Partner at Ibex Investors, concludes: "Lightspin has demonstrated exceptional growth and technical innovation using graph-based algorithms to effectively protect cloud and Kubernetes environments, all while relieving security owners of alert fatigue. We are delighted to continue supporting Lightspin in its journey to provide real value to customers while maintaining an open-source repository for the broader community."
This new investment will fuel cross-function innovation and growth as the company plans to triple the current number of employees, while maintaining its commitment to gender balance across all departments. New hiring will be divided between Israel and the US.