COMPANY PROFILE: Who is Kaspersky?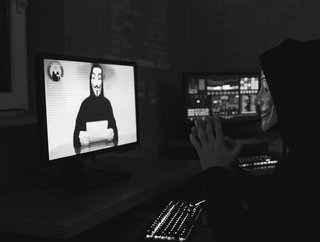 Cyber Magazine looks at the story of cybersecurity company Kaspersky, which operates in 200 countries and has over 4,000 staff.
Kaspersky is a global cybersecurity company founded in 1997. It is one of the world's largest privately owned cybersecurity companies operating in 200 countries and territories with 35 offices in 31 countries. Over 4,000 highly-qualified specialists work for Kaspersky.
The company's comprehensive security portfolio includes endpoint protection and a number of specialized security solutions and services to fight sophisticated and evolving digital threats.  
The global company prides itself on its global vision and focus on international markets. Its global unaudited IFRS revenue for 2017 totalled USD 698 million.
"Our independence allows us to be more agile; to think differently and act faster. We are forever innovating and delivering protection that's effective, usable and accessible," the company says in a statement on its website. "We pride ourselves on developing world-leading security that keeps us – and every one of our 400 million users protected by our technologies, and 270,000 corporate clients – one step ahead of potential threats."
Endpoint security
Kaspersky is named a Leader in endpoint protection by Gartner and Forrester analyst firms and is firmly positioned as one of the top five leading endpoint security vendors. 
Endpoint security has always been the core of Kaspersky's business, especially in the small-to-medium-sized business segment. Over the next few years, it expects one of its main growth drivers to be in the enterprise market, particularly in the non-endpoint security area. "Our customers' needs change in line with the evolution of the threat landscape," the company says on its website. "Therefore, we are constantly expanding our enterprise portfolio with security solutions and services strengthened by Kaspersky's global cybersecurity intelligence."
Kaspersky Management
Kaspersky is led by CEO Eugene Kaspersky, a world-renowned cybersecurity expert and successful entrepreneur. 
Eugene began his career in cybersecurity accidentally when his computer became infected with the 'Cascade' virus in 1989. Eugene's specialised education in cryptography helped him analyse the encrypted virus, understand its behaviour, and then develop a removal tool for it. After successfully removing the virus, Eugene's curiosity and passion for computer technology drove him to start analysing more malicious programs and developing disinfection modules for them. This exotic collection of antivirus modules would eventually become the foundation for Kaspersky's antivirus database. Today the database is one of the most comprehensive and complete collections in cybersecurity, used in detecting and preventing systems from being infected by more than 500 million malicious programs.
Further pursuing his passion for defensive technologies, in 1990 Eugene started gathering a team of like-minded enthusiast researchers to create the AVP Toolkit Pro antivirus program, which, four years later, was recognised by the University of Hamburg as the most effective antivirus software in the world.
Wishing to combine their successful track record of antivirus programming with their entrepreneurial vision, Eugene and his colleagues decided to establish their own independent company. In 1997 Kaspersky was founded, with Eugene heading the company's antivirus research. In 2007 he was named Kaspersky's CEO.
Today Kaspersky is one of the fastest growing IT security vendors worldwide. Kaspersky's globally renowned team of experts has investigated some of the most complex and sophisticated cyberattacks ever known, including Stuxnet, Flame, and Red October. The company also cooperates extensively with INTERPOL, Europol, and national police bodies to actively assist them in their fight against cybercrime.
Eugene has an Honorary Doctorate of Science from the UK's Plymouth University. He regularly gives both lectures on cybersecurity at universities around the globe, and keynotes at leading conferences and industry events.
Eugene is a passionate traveler and dedicated devotee of wild nature and adventure-tourism. He is also a talented photographer, which assists in his prolific chronicling of his exploits on his blog – from polar expeditions and glacier crossings to volcano scaling and jungle trekking.