CultureAI raise US$4m to mitigate human cyber security risk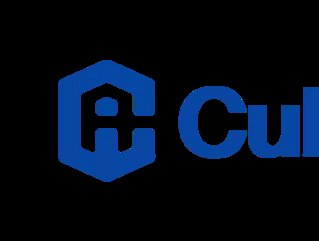 CultureAI plans to further disrupt the security awareness market with a data-driven approach to measuring and mitigating human security risk
CultureAI, the human cyber security platform founded by professional hackers, has announced the closing of a $4 million Seed round to help fuel its growth. 
The investment was led by Senovo and saw participation from new investors Conviction alongside existing investors Passion Capital. Angel investors Paul Forster (Co-founder, Indeed) and Guntram Friede (Head of Marketing, EMEA Salesforce & MuleSoft) also joined the round to support CultureAI's disruption of the cyber security awareness market. 
The additional capital will be used to accelerate product development and enable CultureAI to expand into new markets. The company will leverage the new funding to supercharge its product roadmap and will be expanding its commercial and technical teams in its Manchester city centre office. "Manchester has become one of the worlds leading tech and cyber security hubs, we're excited to be building the team from such a strong local talent pool," says head of HR Molly Keeton.
Preventing security incidents 
Founded when professional hacker James Moore saw that security awareness training 'made no difference to attackers' ability' to compromise organisations, CultureAI is being adopted by a growing number of organisations to easily identify and prevent security incidents caused by employees.
"It's almost unheard of for professional hackers (known as penetration testers) to fail to gain access to an organisation, even if they have great security awareness training for employees," explains Moore, who continues "We successfully gain access to organisations' data and systems every time and it's almost always as a result of human behaviour or error. As an example, multi-factor authentication (MFA) is often touted as a key cyber defence – yet we find that an average of 32% of employees accept MFA authentication requests sent by attackers, essentially opening the door for them. The traditional awareness training approach simply doesn't improve behaviours like this – hacking people is still too easy."
How does the platform work? 
Within minutes the company's platform can detect human security incidents across the organisation and combine those events with machine-learning to automatically drive cyber security coaching programmes that are intelligently tailored to each employees' cyber strengths, weaknesses and job role.
As human risk events are detected, the platform creates employee security scores to allow organisations to understand their entire human risk surface for the first time. Human security event data is also pushed to clients' existing security tools in real-time, enabling automated mitigation of human security incidents. 
"CultureAI is revolutionising human security with a data-driven approach, disrupting the $1 billion security awareness industry," says Jon Stokes, chief technology officer.