Cyber attacks now top concern for CEOs in financial services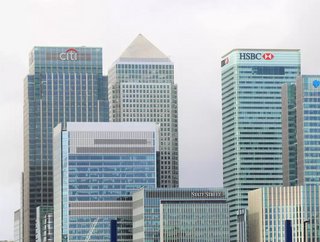 Chief executives in financial services rank cyber attacks as the greatest threat to future growth prospects according to a PwC survey.
Professional services network, PwC, has released the results of its latest global survey of financial services CEOs.
CEOs in financial services ranked cyber attacks as the greatest threat to future growth prospects, more than a pandemic or over-regulation, according to the survey. Executives at some of the world's biggest banks, insurers and asset managers were asked to choose from a list of potential business, economic, policy, social and environmental threats to growth.  They ranked cyber attacks top (56%), followed by pandemics (51%) and over-regulation (50%). 
The prospect of financial institutions being subject to a cyber attack has grown considerably in recent years. Only 33 per cent of CEOs considered cyber threats the biggest concern for their business five years ago in 2016.
John Garvey, PwC's Global Financial Services Leader, PwC US, says: "In an increasingly digital world a cyber attack can be debilitating for any company. In financial services, where lots of sensitive personal financial information is held, it can come with even bigger risks to a company's reputation."
Despite fears over cyber threats, CEOs in financial services are more optimistic about the outlook for their businesses. Globally, some 36 per cent of those polled said they are "very confident" about their organisation's prospects for revenue growth over the next 12 months, up from 28 per cent of CEOs in 2020.
A positive outlook on growth is showing in the CEOs' hiring plans. Some 80 per cent of CEOs expect their organisations' headcount to either stay the same or increase in the next 12 months as the global economy is set to recover from the pandemic.
The survey findings also show that the US is the number one market for financial services CEOs looking for growth over the next 12 months at 29 per cent, nine percentage points ahead of China at 19 per cent.
Alex Petsopoulos, Partner, PwC UK says: "The financial services sector has come out of the pandemic in a strong position. This is reflected in the CEOs' future growth and hiring plans. For businesses to become more resilient, we are expecting an increasing focus from executives on workplace productivity through automation and technology.
"This growing dependency on automated digital processes, which creates ever more connections between organisations, is why cyber attacks are now considered to pose an existential threat to businesses. The call to arms is clear and the solution requires a shared response by the financial services industry," he adds.