Cyber leader Palo Alto Networks launches PAN-OS 11.0 Nova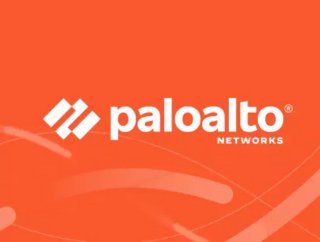 New Nova update from Palo Alto Networks introduces innovations to help stop zero-day threats, simplify architectures, and reduce risk of misconfigurations
Global cyber security leader Palo Alto Networks has introduced an update to its PAN-OS software solution.
PAN-OS 11.0 Nova includes 50 product updates and innovations, including Advanced WildFire cloud-delivered security service that protects against evasive malware and the Advanced Threat Prevention (ATP) service that protects against zero-day injection attacks.
"We've observed a significant increase in unique malware samples over the last year along with an increasing level of malware sophistication," said Anand Oswal, senior vice president, Network Security, Palo Alto Networks. "A new approach is required to detect this advanced malware.
"PAN-OS 11.0 Nova is a leap forward in network security. It stops 26% more zero-day malware than traditional sandboxes; detects 60% more injection attacks; simplifies security architecture; and helps organisations adopt cybersecurity best practices. The bottom line is that Nova helps keep organisations one step ahead of attackers."
Increasing security against Zero-Day Threats
Cyber attacks continue to rise, and malware attacks are becoming increasingly complex and evasive, resulting in an increase in so-called zero-day threats which have not been seen before.
That is partly due to modern malware being sandbox savvy, so these sandboxes need to continuously evolve to stay ahead of the threat. Advanced WildFire introduces new capabilities – such as intelligent run-time memory analysis combined with stealthy observation and automated unpacking – to stay hidden from malware.
The enhanced ATP service reimagines the intrusion prevention system (IPS) to stop zero-day injection attacks – attempts to push malicious code into a computing system via unpatched software vulnerabilities.
Palo Alto Networks' testing has shown the enhanced ATP service detects 60% more zero-day injection attacks than traditional solutions.
As well as these PAN-OS updates, new hardware firewalls help provide improved performance and Power over Ethernet (PoE) to both SMEs and large data centres.
PAN-OS 11.0 will be available in November, with new ML-Powered NGFW platforms following in December.