Cyber security high on the agenda at Wales Tech Week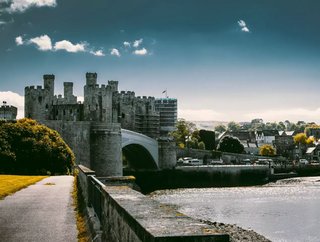 The First Minister of Wales, Mark Drakeford will open Wales Tech Week 2021 on 21st June 2021, as part of the festival to showcase the Welsh tech industry.
The First Minister of Wales, Mark Drakeford will open Wales Tech Week 2021 in an exclusive keynote address on Monday 21st June 2021, as part of the week-long festival created to showcase the Welsh technology industry on a global stage.
The First Minister joins the event as latest figures show Wales as a world leader in the Coronavirus vaccine roll out, with 85% of the Welsh population having received their first dose of the vaccination, and more than 45% of adults having been fully vaccinated against the virus.
The First Minister heads a prestigious line-up of world class, international speakers at the free-to-attend virtual festival, which runs from 21st – 25th June.
Confirmed keynote speakers at Wales Tech Week include:
Aled Miles, president and CEO of Sauce Labs and Welsh Government Envoy to the United States
Steve Hasker, President and CEO of Thomson Reuters
Gerhard Watzinger, Chairman of the Board of CrowdStrike
Ciaran Martin CB, Founder and former Director of GCHQ's National Cyber Security Centre and NATO advisor
Warren East, CBE, CEO of Rolls Royce
Dr Andrew Rickman OBE, CEO and Founder of Rockley Photonics
Tessa Clarke CEO and founder of the UK's number one food saving app OLIO
Andrew Peters - Managing Director of Siemens Digital Industries
Sally Meecham CEO of the Centre for Digital Public Services in Wales
Avril Lewis MBE managing director of Technology Connected
The event will feature seven stages of insight and panel sessions across five days, Wales Tech Week will provide in-depth discussions and meaningful thought leadership across a wide variety of technologies.
Mark Drakeford MS, First Minister of Wales, said: "The pandemic has highlighted just how important a vibrant, innovative technology industry is to our society, economy and daily lives.
"From supporting us with the data, insight and tools to help understand the virus and its impact, helping to keep our economy moving and evolving, right down to keeping us connected with our loved ones in difficult times. For any country, a vibrant, growing and collaborative technology eco-system is fundamental.
"Wales is a small country, but we have a diverse range of truly innovative organisations and talented people. The influence of Welsh tech is being felt throughout the world, we're proud to support our technology industry but the real key to its success is helping to foster a spirit of collaboration across sectors and countries.
"Wales Tech Week provides an opportunity to showcase our technology industry on a global stage and supports this idea of success and prosperity through collaboration. I look forward to joining the international tech community as we celebrate and showcase Welsh tech to the world and continue to work together to build an inclusive future to benefit everyone."
Avril Lewis MBE, managing director of Technology Connected added: "Now in our second year, we're delighted to have attracted stellar line up of keynote speakers for this year's event, bringing international insight and expertise to the festival.
"Wales Tech Week has been created as a diverse and inclusive virtual festival to help bring together the international community and showcase technologies created here in Wales that are tackling some of our great societal challenges.
"With hundreds of speakers over the five days, there really is something for everyone at this year's Wales Tech Week, and we have been overwhelmed at the response and support we have received so far. We're honoured to announce that the First Minister will be opening our flagship festival, demonstrating Wales' support for its vibrant technology sector."