Cybereason extends XDR offer with $275m crossover financing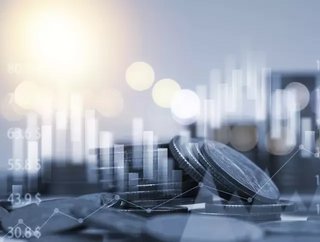 Cybereason's funding round will continue to fuel the company's hypergrowth, driven by the strong market demand for its AI-powered defence platform.
Cyber security technology company Cybereason has secured $275 million in crossover financing led by Liberty Strategic Capital, with additional backing provided by Neuberger Berman and Softbank. This latest round of investment will help Cybereason continue to deliver XDR, EDR, and EPP solutions and in its fight against ransomware.
In connection with Liberty's investment in Cybereason, Secretary Mnuchin will join the Cybereason Board of Directors, and Liberty's Senior Advisor General Joseph F. Dunford (Ret.), who served as the 19th Chairman of the Joint Chief of Staff (2015-2019), will join the Cybereason Advisory Board.
The funding round will continue to fuel the company's hypergrowth, driven by the strong market demand for its AI-powered Cybereason Defence Platform, and the additional resources will enable it to continue to enhance and expand both its product offerings and the opportunities for its valued partners.
Secretary Steve Mnuchin, Founder and Managing Partner of Liberty Strategic Capital says: "Cybereason is fast becoming the global leader in cyber defence technology, and we could not be more pleased to make this extraordinary innovator the first addition to Liberty Strategic Capital's portfolio.
"Cybereason has established itself as a visionary in prevention, detection and response, and Liberty Strategic Capital is thrilled to partner with the Cybereason team in its cutting-edge work to defend critical information networks, businesses, and governments around the world against the growing danger of cyber attacks. We are confident in Cybereason's ability to deliver a superior product to customers and provide best-in-class critical infrastructure defence."
Unlike traditional alert-centric models, the Cybereason Defence Platform is operation-centric – exposing and ending entire malicious operations (MalOps). A MalOp is not yet another alert, it is a fully contextualised view of every element of an attack as it unfolds across an enterprise. Because today's sophisticated cyber criminals build attack operations, not point attacks, MalOps are the key to successfully fighting modern cyberattacks, including the latest sophisticated ransomware attacks.
The attacker's goal is to move from the endpoint across the whole enterprise, and they are organised, funded, and motivated to succeed. Without an operation-centric cyber security approach, organisations remain vulnerable to repeated attack. Cybereason enables them to quickly and efficiently recognise, expose and end entire malicious operations before MalOps become breaches.