CYE and OTORIO partner to combat industrial ransomware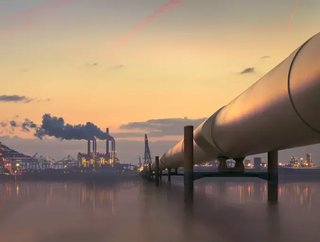 CYE and ONTORIO partnership offers risk assessments for pipeline operators to address rigorous compliance guidelines laid out by the US Government.
Cybersecurity optimisation platform CYE, has partnered with OTORIO, the provider of next-generation OT cyber and digital risk management solutions, to offer an integrated solution to companies with converged IT/OT/IOT environments looking for proactive ransomware protection.
The partnership aims to help customers convert the new rigorous US Government regulations for critical pipeline owners and operators into practical cybersecurity plans and to develop actionable steps to improve their cyber hygiene and overall security postures.
In recent months, there has been a significant increase in ransomware attacks on industrial companies and critical infrastructure, including the Colonial Pipeline attack which caused fuel shortages across the East Coast of the US for over a month and led to a payment of a $4.4 million ransom. These incidents have been devastating to other vital sectors as well, including water utilities, hospitals and financial institutions.
In response, the US National Security Council issued a report calling on cyber leaders to help protect against the threat of ransomware, highlighting the unique responsibility that the private sector has in assisting the federal government in strengthening critical assets against attack, and noting that no company, regardless of size, is immune from attack.
As the former supervisory special agent of the FBI's cyber crime unit, Scott E. Augenbaum, noted, "businesses of every size are finding it hard to combat emerging cyber threats either because they lack the financial resources to do so or they lack the skill set. The answer lies with the public and private sectors taking proactive steps to keep networks safe by partnering with experts who develop smart cybersecurity solutions that are easy to install and manage".
One of the main challenges of pipeline operators today is how to gain a clear understanding of network assets, including who has access to their environment. Operating under the axiom that you cannot protect what you cannot see, CYE and OTORIO provide cyber visibility across all IT, OT and IOT environments, quantifying risks, identifying exposures, and building long-term cybersecurity best practices. The solution is fully automated and simplifies compliance processes and ongoing risk monitoring. Furthermore, by proactively identifying exposure and potential attack vectors, and addressing them before they become breaches, CYE and OTORIO enable companies to significantly reduce risks.
Reuven Aronashvili, CEO and founder of CYE says: "The partnership with OTORIO comes at a time when we see a significant uptick in ransomware attacks on companies providing critical services to the public.
"CYE  aims to alleviate the burden on companies that can't afford operational downtime, while giving them peace of mind that they are protected against any future need to pay a heavy ransom."
 Daniel Bren, CEO and co-founder of OTORIO adds: "Cybercriminals have become as powerful as nation-state adversaries, posing a real threat to operational continuity.
"Building on OTORIO's extensive experience protecting industrial and mission-critical environments, our joint solution simplifies cybersecurity for converged IT/OT/IOT environments by adopting a proactive risk-reduction approach instead of traditional intrusion detection and response methods. "