Data privacy trends to watch out for in 2022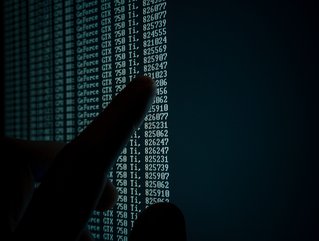 Eve Maler, Chief Technology Officer at software company ForgeRock, has put together the data trends she expects to see this year
Eve Maler, Chief Technology Officer at ForgeRock, has been a leading figure in privacy and consent innovation for over 25 years. She has co-created the XML coding language - which transformed the way businesses interchange information - to leading the development and adoption of OAuth and User-Managed Access (UMA) - an innovative protocol that gives users full control of their data.
More recently, she has advised governments on their data strategy and driven ForgeRock's engagement with standards such as Health Relationship Trust (HEART) and OpenMedReady. Maler spoke to Cyber Magazine about the upcoming data trends she expects to see this year.
Differing regulations
I predict that by 2025 we will see comprehensive but differing privacy regulations covering 75 per cent of countries.
Consent
Gathering consent will become more valuable but more expensive, complex, and legally fraught.
Personal control over digital identity
Traditional AdTech will become illegal and users will have more tools for walking away from disrespectful personalisation and untrustworthy digital experiences. Consumers will therefore need and expect personal control over their digital identity and data with the increasing exposure to differing digital identities e.g. digital passports.
Business models
In this ever-changing and progressing world of technology, business models will have to adapt towards a more transparent way of accessing and storing data.
Zero trust
Zero Trust as a security strategy will be used to strengthen tools for the protection of data, and consumer sentiment and regulations will start to be considered to create a new regime of asynchronous consent. This will mean companies having to provide transparency in how data is used and stored so that it can be seen by consumers at any time outside of when they want them to say 'yes'. These permissions will become true corporate assets that will benefit both business and consumer.
Data Privacy Day
Maler's predictions come off the back of Data Privacy Day which took place on Friday 28th January. The international yearly event was created to raise awareness and promote privacy and data protection best practices worldwide.