Deep Instinct speaks out on Colorado's DMEA cyberattack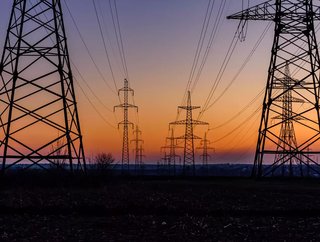 The Delta-Montrose Electric Association (DMEA) says it lost 25 years of historical data in the attack. Deep Instinct says the results were 'devastating'.
Cybersecurity company Deep Instinct says a recent attack on a US utility company based in Colorado "is a devastating example of the consequences a cyberattack can have on an organisation".
The attack was detailed by the Delta-Montrose Electric Association (DMEA) in a post on its website. "We are a victim of a malicious cyber security attack. In the middle of an investigation, that is as far as I'm willing to go," DMEA chief exec Alyssa Clemsen Roberts said. 
She is said to have confirmed that the co-operative's billing systems were also taken down by the attackers, telling a local TV station: "And we lost the majority of our historical data for the last 20-25 years. Since then we have been slowly rebuilding our network."
Justin Vaughan-Brown, VP Product Marketing at Deep Instinct, said: "The targeting of critical infrastructure by cyber criminals is nothing new, but the results from attacks on critical infrastructure have proven to be hugely effective. Even though a month has passed since the cyberattack on DMEA, the Colorado energy company is still struggling to recover and has lost 25 years of historic data. They are going to feel the effects of this attack for a long time to come. It doesn't just affect the customers, but the employees too.
"Unfortunately, organisations that are likely to be significantly impacted by a cyberattack, stand a higher chance of being targeted in further cyberattacks. Threat-actors will target organisations that fail to securely store back-ups of irreplaceable data. Although it appears that the data from Colorado's DMEA has been deleted, threat-actors have been known to demand ransom fees from organisations for decryption keys, then days or weeks later demand another ransom fee in return of not publishing the data on the dark web. DMEA may ultimately become the victim of double extortion."
Deep Instinct says there are solutions that can avoid breaches of this kind. "All too often, organisations focus on mitigating a breach, once it has already occurred (and once the damage has already been done)", said Vaughan-Brown. "Instead, businesses must change their attitude when it comes to defending against a cyberattack, from having a reactive approach, and changing it to a proactive one.
"A "prevention-first" mindset is key. Attacks need to execute and run before they are picked up and checked to see if they are malicious, sometimes taking as long as 60 seconds or more. With "prevention first" technology like deep learning, organisations can release the burden currently put on security teams. The fully autonomous working of deep learning helps deliver a sub-20 millisecond response time stopping a cyber-attack, pre-execution, before it can take hold. By simply changing our mindset, we can make the difference between stopping cyberattacks in their tracks, before they've even had the chance to infect an endpoint, and being the victim of a cyberattack that's lost us 25 years of historic data," he adds. 
About Deep Instinct 
In 2015, Guy Caspi, Nadav Maman, and Dr. Eli David began work on what would become the world's first and only purpose-built deep learning cybersecurity framework, the Deep Instinct Prevention Platform. Deep Instinct takes a prevention-first approach to stopping ransomware and other malware, stopping threats in <20ms, 750X faster than the fastest known ransomware is able to encrypt.
Deep Instinct predicts security risks others can't see and prevents threats that others can't stop. The company is so confident in the accuracy of its approach that it promises to stop 100% of ransomware and backs that up  $3M warranty.
Deep Instinct is headquartered in Tel Aviv, Israel, with North American operations based in New York City, USA.