DeltaNet International launches phishing simulation tool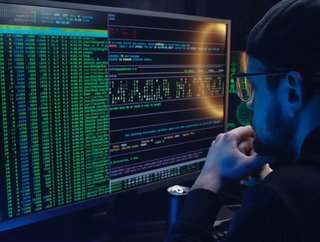 DeltaNet International's phishing simulation tool can be used to test the susceptibility of an organisation from falling victim to a phishing attack.
DeltaNet International, a global eLearning provider of compliance training solutions, has launched a Phishing Simulator, to help organisations strengthen their cybersecurity awareness training against phishing attacks. The solution enables organisations to assess the effectiveness of their cybersecurity education, diagnosing vulnerabilities and identifying urgent skills gaps through realistic phishing simulations.  
The phishing simulation tool can be used to test the susceptibility of an organisation from falling victim to a phishing attack,  combined with follow-up training to close knowledge and risk gaps. 
Darren Hockley, Managing Director at DeltaNet International, says: "Regardless of size, every organisation is under threat of phishing attacks and with the headlines constantly announcing the latest breach, it's high time cybersecurity awareness training became a priority for all employees. All it takes is one click on a malicious link, and it could open your organisation to a cyberattack.
"By simulating an attack, you can test the resilience of the employees within your organisation and then quickly deploy focused training to those employees that need it. This builds organisational resilience to cybersecurity risks and can continually be assessed and measured through multiple campaigns." 
Jason Stirland, CTO at DeltaNet International adds: "With impersonation phishing attacks becoming increasingly common, we will additionally be working closely with our users to create highly personalised templates designed to test the vulnerability of their employees. By impersonating considerable levels of familiarity, these emails will test even the most highly aware and vigilant employees, so organisations understand where to prioritise training."
Phishing is increasing
The frequency of phishing threats has risen considerably throughout the last few months, with companies experiencing an average of 1,185 attacks every month according to the Phishing Attack Landscape Report commissioned by GreatHorn. Thirty eight per cent of respondents report that a co-worker fell victim to an attack within the last year. As a result, 15 per cent of organisations are now left spending anywhere from one to four days remediating malicious attacks.
The report conducted by Cybersecurity Insiders, asked a sample of 317 professionals ranging from executives to IT security practitioners across the greater cybersecurity industry, to provide insights based on their personal experiences throughout the COVID-19 pandemic.
The report broke down the realities of how companies have actually fared in the face of phishing attacks throughout the crisis, how time and money budgeted towards cybersecurity efforts has fluctuated during this time and asked participants to assess their levels of awareness and proficiency in identifying and avoiding phishing emails. Results showed a sharp uptick in the frequency of attempted phishing attacks, a major increase in time allocated towards attack mitigation, removal and additional incident response and highlighted the risks plaguing organizations that don't prioritise employee cybersecurity awareness.