Editor's pick: the best of 2021, part 3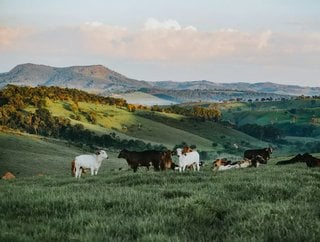 Dr Andy Farnell has launched a brand new book called 'Digital Vegan, Healthier technology for a happier planet.' Andy is a British computer scientist.
The term digital vegan has been around for a many years, but its importance was highlighted to me when I read a new book launch from Dr Andy Farnell, 'Digital Vegan, Healthier technology for a happier planet.'
Farnell is a computer scientist and expert in cybersecurity, yet says he has been a tehnophile since the age of eight. My 2021 review wouldn't be complete without a look back at this interesting launch from Farnell which urges us all to take control of our technology usage. Read the full story below.
Dr Andy Farnell has launched a brand new book called 'Digital Vegan, Healthier technology for a happier planet.' Andy is a British computer scientist and an expert in signal processing, cybersecurity and algorithms. 
He has been a technophile since the age of eight. He also does not use a smartphone, does not use social media or much of the big tech that we take for granted. He is a digital vegan. While he loves what he does, he believes the technological future that he looked forward to when he was young has been misappropriated. 
"The degree of abuse by 'big tech' of our rights and our mental health, which is just coming to light now to the general public, has been known in the computing world for decades. It could have, and should have, been so much better," he says. 
Andy's new book addresses the concerns that we all have about technology and urges readers to take control over their tech. 
What is a digital vegan 
According to Dr Farnell, a digital vegan takes care of their mental health, privacy and dignity by making better technology choices. The devices, apps and media we consume can have negative effects on us and others. Badly designed gadgets and services from Big-Tech monopolies damage our environment and society. How do we avoid contributing to toxic e-waste, surveillance, and inequality?
Farnell explains how balance between online and real life can be achieved using the allegory of digital diet. Toxicity, addiction, consumption and exploitation are not just food issues. "Snowden's 2013 revelations were just the beginning of what is now an almost decade-long cavalcade of security and privacy scandals. Scientific evidence that over-connection and surveillance is psychologically damaging is now indisputable. As awareness grows under banners like tech minimalism", he says. 
Farnell takes a more comprehensive approach, appropriating a term first coined by Cody Brown. It is the perspective of a technological "Epicurean". As someone who built computers from microprocessors as a child in the 1970s, and has been immersed in computing and electronics for 50 years, his view that we can no longer tell good technology from bad, and that much of it is "junk-food" foisted upon us by aggressive, wasteful businesses is gaining wide recognition.
"Our society is on the cusp of amazingly positive transformation through data science, machine learning and digital communication," says Farnell. "Yet that same change has profoundly dark sides. We are not passive observers. We can decide how our digital society is built, and what human values are not up for sale," he adds. 
Farnell says he believes many people are burned out by mobile phones and social media and want to get out. He says despots and giant corporations have positioned themselves to track and micromanage our lives. "Complexity is spiralling out of control, while disguising itself as "convenience and simplicity". Our attention, memory and mental health are at risk from ubiquitous smart devices. Even the fundamental resilience of our society, education, supply chains and diversity of ideas are at risk," he says. 
Digital Vegan comprises 50 short chapters. Sounds like interesting reading.