Egnyte appoints former FireEye EVP to board of directors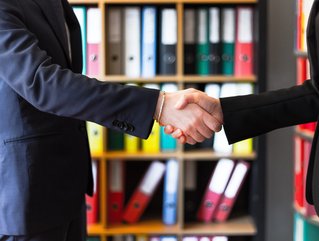 Alexa King, the former Executive Vice President for Corporate and Legal Affairs at FireEye has joined Egnyte's board of directors.
Egnyte, cloud content security and governance company has announced the appointment of Alexa King, the former Executive Vice President for Corporate & Legal Affairs at FireEye, to its Board of Directors.
The announcement comes off the back of what the company says has been a record year which included rapid growth in customers, partnerships, solution offerings, and personnel. The company ended 2021 with more than $150 million in annual recurring revenue (ARR), and added more than 200 new employees, bringing its total headcount to more than 900 employees globally. Other highlights included the opening of a new office in India, the reseller channel ARR growing by 30 per cent and doubling ARR for biotech customers following the successful launch of Egnyte for Life Sciences.
Vineet Jain, CEO and Co-Founder, Egnyte says: "Businesses face unprecedented IT and security challenges in today's hybrid work environments, driving up demand for Egnyte's cloud content management and protection solutions like we have never seen before.
"Alexa brings extensive experience helping technology companies navigate through periods of rapid growth, and we're thrilled to have her join our Board at this time."
King is an accomplished Silicon Valley leader with experience as both an executive and a board member of public and private companies. She has helped to grow and scale businesses from early-stage to multibillion-dollar companies, including the IPOs of FireEye and Aruba Networks, the sale of Siebel Systems to Oracle, and the rebranding of Mandiant. She is also a member of the board of directors of Vocera Communications, where she serves as Chair of the Nominating & Corporate Governance Committee and a member of the Compensation Committee.
King says: "Digital content collaboration is an essential part of modern work, and, if not properly managed, all of these digital files and communications can pose a myriad of risks.
"Having spent more than 25 years in the legal profession, and the last decade in cybersecurity, I was amazed to see how easy and turnkey Egnyte's platform makes it to conduct e-discovery, prevent unlawful data deletion, and comply with highly-nuanced industry regulations, as well as privacy mandates at the local, national, and international levels. This is a game-changer for IT security, legal, privacy and risk management teams at companies of all types and sizes. I am thrilled to be joining Egnyte's Board at such an exciting time for the company."