Evolver recruits new Vice President of cybersecurity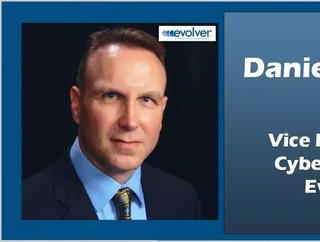 IT transformation and cybersecurity provider, Evolver has named Dan Jetton as the new Vice President of cybersecurity, during a period of expansion.
Dan Jetton is to take on the role of Vice President of cybersecurity at Evolver. Dan's mission will be to advance Evolver's cybersecurity strategy, building on its strong foundation with government and commercial clients.
Dan joins Evolver's cybersecurity team at an important phase of the company's growth, with expanding capabilities developed for government customers, particularly within the federal civilian market, as well as commercial customers. Evolver's unique blend of cyber operations and assessment methodology has positioned it as a critical solutions provider within the cybersecurity landscape.
Within the role, Dan will manage a group of ready-to-deliver solutions on a broad scale, to include cyber operational security, risk assessments, cloud security, vulnerability management, diagnostics, analytics, and more. Dan's key functions will be leading interactions with agency CIOs as well as oversight of Evolver's work in cooperation with major government partners.
As a former US Army Medical CIO of the Year, Dan is accomplished in supporting the country's cyber defences. As a business executive, he is accomplished in winning cybersecurity contracts. Prior to Evolver he served as Vice President of Cybersecurity at OBXtek, where he helped secure new business with the Department of the Treasury, the State Department, the IRS, and the Navy. Through his efforts, the company was named numerous times among the Top 10 Largest Cybersecurity Companies by the Washington Business Journal.
Dan has also served as the CIO for the Walter Reed Army Institute of Research, the largest and most diverse biomedical research laboratory in the Army. At Walter Reed, Dan was responsible for information management oversight, co-ordinating over 29 major projects and initiatives worth $214M.
Following the news of Dan's appointment, Evolver President Bill Sabo said: "Dan is a seasoned professional with an impressive track record of accomplishments. I'm excited to have him on board and leverage his extensive experience to drive the growth and expansion of Evolver's cybersecurity business."