Executive Profile: Poppy Gustafsson OBE, CEO, Darktrace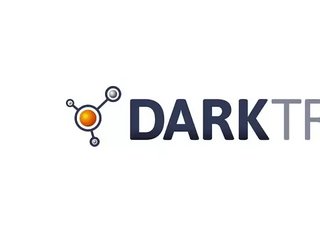 A recognised leader and award winner in the cybersecurity industry, we take a look at Poppy Gustafsson OBE, CEO at Darktrace
Poppy Gustafsson became the Chief Executive Officer (CEO) of Darktrace in 2016. Under her leadership, the company has experienced significant growth and global expansion, with 5,500 customers and 1,600 employees worldwide. 
She has led Darktrace to achieve a variety of accolades, such as being named Europe's 9th 'Fastest Growing European Company' by The Financial Times, as well as 'Fastest Growing Super Scale-up' by Tech Tour. 
A qualified chartered accountant, she also holds a BSc in Mathematics from the University of Sheffield.
Founded in 2013 by Poppy Gustafsson, Dave Palmer, Emily Orton, Jack Stockdale and Nicole Eagan, Darktrace is a cyber-security firm that provides governments and companies with tools to fight digital bad guys, many of whom work on behalf of hostile nations. 
The importance of the company's work has been highlighted over the past year, with the pandemic raising the threat of cyber attacks to critical levels as remote workers are targeted by increasingly elaborate scams, and hackers' desire for information.
Award-winning leader 
Together with Darktrace CTO Jack Stockdale, Poppy was awarded an OBE for services to cyber security in 2019. 
In November this year, Poppy Gustafsson OBE received the 'CEO of the Year' award at the Digital Masters Awards. The CEO of the Year award acknowledges a Chief Executive whose vision and passion for technology has pushed their own company and the whole of the tech community toward growth and achievement, consistently demonstrating excellence in the field, and setting the bar high for distinction in digital leadership.
"I am delighted to be recognised as a leader in the European technology community, as Darktrace continues to be at the cutting edge of innovation in AI," commented Poppy Gustafsson, Chief Executive Officer, Darktrace. "None of this would be possible without our world-class team of technologists and innovators, who are applying cutting-edge techniques to solve some of the world's most challenging problems. I am proud to be leading Darktrace through its next stage of growth, continuing to develop more game-changing technology for enterprises."
She was named Vodafone's Woman of the Year for Technology and Innovation in 2020, Tech Businesswoman of the Year at the UK Tech Awards 2019 and won the Veuve Clicquot Business Woman Awards 2019.