Executive Q&A: Rajesh Khazanchi, CEO&Co-Founder, ColorTokens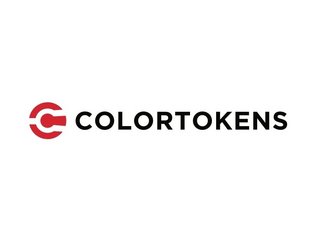 Rajesh Khazanchi, CEO and Co-Founder, ColorTokens, spoke to Cyber Magazine about the company and developing technology in the cyber security space
An accomplished technology leader who has led product teams at VMware, BMC, HP & Oracle. Rajesh Khazanchi is the CEO and Co-Founder of ColorTokens
He has been on the front lines of the battle against cyberattacks for more than two decades, and also been awarded six patents for his innovations in cloud automation and cybersecurity.
Can you tell us about ColorTokens?
ColorTokens is a leading innovator in autonomous Zero Trust cybersecurity solutions. Our award-winning Xtended ZeroTrust™ Platform is the industry's first and only platform to unify Zero Trust security in hybrid environments. We're best-known for what we like to call an end-to-end Zero Trust approach, that spans cloud workloads, containers, dynamic applications, endpoints, devices, servers and users. And above all, we help enterprises accelerate their Zero Trust journey at every stage to identify risks, activate micro-segmentation, simplify compliance, build a cyber resilient organization, and gain confidence in their security posture. We do this in record time, protecting enterprise environments within weeks vs months.
This year, our micro-segmentation solution, Xshield, part of the Xtended ZeroTrust™ Platform, was ranked as a Strong Performer in The Forrester New Wave™: Micro-segmentation, Q1 2022 among the nine most significant micro-segmentation providers, according to Forrester. ColorTokens was one of only three vendors to receive a differentiated rating, the highest possible, in both the product vision and the interface and reporting criteria of the report. We believe that the differentiated ratings ColorTokens received in this report further validate our customer-obsessed approach and commitment to innovation.
What led you to founding ColorTokens?
ColorTokens was founded for a fundamental reason. If you look back at the past ten to fifteen years, compute, storage, and networks have all undergone a transformational change. But, if you look at security, it has remained siloed, bolted to infrastructure and hardware based. The security definition we were used to hearing is what I like to call the fort model: "by locking down the front door I can secure everything," but this model wasn't made for today's environments.
So, we set out to build security for today's age. What does this age look like? We're in the age where people can work from anywhere, where the cloud is your data centre, and where the internet is your network. And, today's applications are not just monolithic or OS based architectures, they are container, SaaS or microservices-based. Simply put, the world is different and was overdue for a new generation of security.
Given all of this, there essentially isn't a perimeter to secure anymore, which is why ColorTokens took its award-winning Zero Trust approach. Our platform is software defined, applicable to the cloud, applicable to any architecture, and purpose-built for enterprises of today and beyond.
What is your point of difference as a business?
ColorTokens is entirely unique in the technology we've designed to deliver a complete end-to-end Zero Trust security solution. What I've observed over 2 decades on the front lines of cybersecurity, is that multiple point solutions are leaving enterprises with a fragmented security posture, lacking context, visibility, and control outside of the functions they perform.
What modern enterprises need today is a simplified process to the complex challenge of implementing a scalable Zero Trust approach across datacenters, hybrid, private and public clouds. That's why we've integrated a 360-degree visibility dashboard, Zero Trust access, endpoint protection, identity-based segmentation, and cloud workload security into one powerful platform. The platform brings together rich context, deep visibility, AI, and ML capabilities, into its streamlined policy and recommendation engine, to get and keep our customers in a breach resilient state. This is all achieved without downtime, onsite visits, or impact on business continuity. And we have built the platform to future-proof enterprise networks for secure cloud migration and adoption of multi-cloud.
What exciting things are going on at ColorTokens right now?
We recently announced the launch of Xcloud, an agentless and autonomous cloud security protection solution. I look at this as another big step in the direction of autonomous cybersecurity for ColorTokens. Xcloud's unprecedented scanning combined with its automation, uniquely allows security pros to find and fix the deepest risks and most elusive threats in their cloud and container environments fast.
Because Xcloud is part of the Xtended ZeroTrust™ Platform, we've built it to be the single most comprehensive cloud security protection solution. Xcloud helps simplify cloud security for our customers by combining CSPM, vulnerability management, malware detection, and compliance monitoring all in one platform, to save time, resources, and cost for our customers.
Xcloud's agentless key differentiators focus on deeply scanning at the OS and supply chain level to provide almost instant visibility into your cloud's most hidden risks so you can remediate and keep your cloud safe. Xcloud picks up where other cloud solutions leave off. The platform's award-winning visibility, micro-segmentation and Zero Trust solutions join forces with Xcloud to give enterprises end-to-end protection, visibility, and control.
What technology are you most looking forward to using more of in the cyber security space?
The cyber security space has yet to fully realise or harness the true potential of AI and Machine Learning. Other industries rapidly embraced AI and ML - healthcare, finance, and retail to name a few. Rightly so, the hesitation stems from the complexity of integrating AI and ML automation along with the known security problems that have gone unaddressed for years. First, 99% false positive rates leave AI and ML models with very little trainable data and poor accuracy. Second, fragmented point solutions yield fragmented context and data for AI and ML to leverage. Lastly, "learning" comes after-the-fact and is easy to apply to reactive security but is difficult to apply to before-the-fact preventative security.
What's extraordinary for ColorTokens, is that our platform was built from the ground up to address all three of these security problems that are causing AI and ML apprehension, making ColorTokens the ideal pioneer for harnessing the power of AI and ML, which is a key pillar of our vision. Our mission at ColorTokens is to simplify, accelerate and automate micro-segmentation and Zero Trust security.
What has been a highlight in your current role?
The most recent highlight has been completing my 1-year anniversary as Chief Executive Officer of ColorTokens. It's incredible to reflect on this past year of record growth and cybersecurity transformation. And, it has truly been an honor to lead the dedicated 400+ industry leaders and visionaries that make up our "CTzens."