Florence Mottay joins Paladin Capital as Strategic Advisor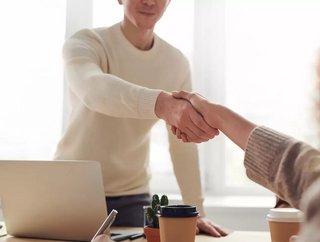 Florence Mottay brings a wealth of experience to the cyber and advanced technologies investor Paladin Capital, she will assess potential cyber investments.
Cyber and advanced technologies investor Paladin Capital Group has appointed Florence Mottay as an external Strategic Advisor.
A software engineer by training, Mottay is an experienced executive focused on information security and IT governance. She will help Paladin to assess potential investments in cyber security and support its European portfolio companies as they seek to expand globally.
Mottay is Senior Vice President of Information Security and Global Chief Information Security Officer of one of the world's largest food retail groups, Ahold Delhaize, based in The Netherlands. She is responsible for defining the strategy and leading the execution of the company's cybersecurity practice, including identity and access management, across eight countries and 19 retail brands. Mottay's Strategic Advisory Group position at Paladin will be held outside her role at Ahold Delhaize.
Prior to her current role, Mottay spent 10 years supporting the growth of small businesses specialising in information security. During that time, she led information security and IT governance services delivered to global software and technology vendors, financial companies and retail firms in her roles at IOActive, Cigital, and Security Innovation.
Michael Steed, Founder and Managing Partner, says: "Having an experienced security and IT executive like Florence Mottay on our Strategic Advisory Group is great news for Paladin and our portfolio. We support the companies we back with practical advice on scaling up and expanding internationally. Florence's knowledge of building security programs and her understanding of clients' needs will be invaluable for the entrepreneurs we're working with." 
Florence Mottay, Strategic Advisor, adds: "I'm excited to join a venture capital firm that shares my vision for a safer digital world and my passion for technology innovation. I look forward to helping Paladin as it continues to grow its portfolio of European investments and working with dynamic startups like Virtuoso, Dashbird, Hack The Box and Decentriq."