Frost & Sullivan finds growing demand for endpoint security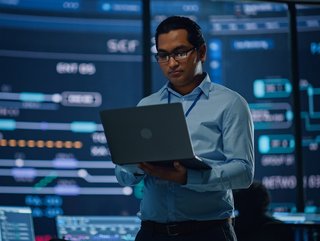 The rise in the volume of cyber threats due to remote work requirements is contributing to endpoint security needs, says Frost & Sullivan
Increasingly complex digital environments have given cybercriminals new vulnerabilities to exploit. With these changes has come a surge in threats, which has contributed to the high demand for endpoint security solutions globally, finds Frost & Sullivan's recent analysis.
The company noted that the global endpoint security market will likely reach US$31.1bn by 2026 from US$17.4bn in 2021, registering expansion at a compound annual growth rate (CAGR) of 12.3%.
What is endpoint security?
Endpoint security is the practice of securing endpoints or entry points of end-user devices such as desktops, laptops, and mobile devices from being exploited by malicious actors and campaigns. Endpoint security systems protect these endpoints on a network or in the cloud from cybersecurity threats. Endpoint security has evolved from traditional antivirus software to providing comprehensive protection from sophisticated malware and evolving zero-day threats.
"With the rise in the volume of cyber threats due to the pandemic and remote working requirements, the world witnessed a significant increase in endpoint security needs," said Sarah Pavlak, Security Industry Principal at Frost & Sullivan. "To mitigate attacks, endpoint security solutions—endpoint protection platform (EPP) and endpoint detection and response (EDR)—are vital as they help identify unprotected assets."
According to Gartner, an endpoint protection platform (EPP) is a solution used to "prevent file-based malware attacks, detect malicious activity, and provide the investigation and remediation capabilities needed to respond to dynamic security incidents and alerts."
Securing endpoints to reduce security risks
Organisations of all sizes are at risk from nation-states, hackativists and malicious and accidental insider threats. Endpoint security is often seen as cybersecurity's frontline, and represents one of the first places organisations look to secure their enterprise networks.
Pavlak added: "Adopting an artificial intelligence (AI)-based protection approach allows the identification of endpoints in need of updating and their associated risk levels. Further, wider AI adoption will incorporate self-healing endpoints and become more comprehensive during the next few years."
Frost & Sullivan suggests that companies should develop an effective strategy for detecting and mitigating zero-day attacks. This should include a defensive plan with prevention technology and a response method for potential attacks. Companies should also consider implementing on-device AI/ML (machine learning) capabilities on endpoint agents to support detection capacity and deliver collective intelligence competencies. Frost & Sullivan also advise incorporating mobile threat defence into endpoint solutions to secure endpoints and track device behaviour to detect and stop malicious activity.