Hiscox launches its European Cyber Readiness Report 2021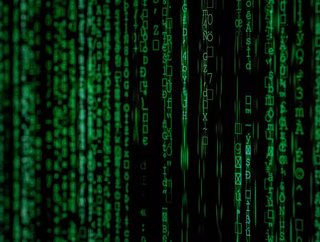 Businesses are devoting more resources to cyber security than ever before, according to insurance company Hiscox's new cyber report.
Hiscox insurance company has revealed how the cyber security landscape has changed in its latest Cyber Readiness Report 2021. The report highlights how organisations have fared through the Covid-19 pandemic and maps out a useful blueprint for cyber readiness best practice. 
The Cyber Readiness Report provides a unique gauge on the state of commercial cyber security across eight markets – the UK, the US, Spain, the Netherlands, Germany, France, Belgium and Ireland.
Despite economic pressures, the report found that cyber spending has soared. The average business surveyed now devotes more than a fifth (21%) of its IT budget to cyber security, a jump of 63%.
Almost half of respondents said they felt their organisation had become more vulnerable to cyber attacks since the start of the pandemic. This rose to 59% among businesses with more than 250 employees.
However, there was an apparent knowledge gap among the smallest businesses surveyed. Just 31% identified the link between cyber vulnerability and Covid-19, signifying a lack of understanding of pandemic cyber scams.
Gareth Wharton, Hiscox Cyber CEO, says: "One of the big takeaways of this report is the worrying range of financial impacts that cyber attacks can have. The risk of inaction is that the next attack could be enough to sink the business. Cyber is a complex problem but that does not mean it is unmanageable. With good risk management and appropriate cyber insurance, firms can contain the impact of an attack and limit the damage."
Last year, the report exposed a divided picture, with success closely tied to budget commitments. This remains true this year; the businesses that the cyber readiness model classifies as experts were found to devote 24% of their IT budgets to cyber.
The 2021 report shows the number of businesses to achieve cyber expert status has risen again, to 20%. After limited growth in 2018 and 2019, it seems leaders are continuing to adopt best practice benefits.
The frequency of cyber events was found to have increased in 2020, bringing a range of financial impacts and of those targeted, about one in six businesses said a cyber event threatened the viability of their business. Ransomware was found to have played a significant role in these attacks. The survey found that a payment had been demanded from around one in six of those hit by cyber criminals and more than half paid.