The holiday period sees spike in online car rental scams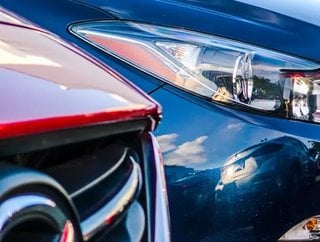 Confused.com says the holiday period and the re-opening after pandemic has seen rise in online car rental scams and associated cybercrime activities.
Car rental scams have hit new levels recently with criminals preying on drivers amid the high demand for travelling abroad, based on recent reports. Bogus rental car companies are insisting customers pay with a gift card or prepaid card, claiming there is a special discount or promotion associated. 
Insurance company Confused.com, says there have been a spate of online car scams in recent months. Confused.com's car insurance expert Alex Kindred says fake insurance, car cloning and DVLA scams are all prevalent this year. 
Reports from Action Fraud show that 'ghost broking' saw a near 10% increase on the previous year for the total number of reports for this type of fraud. Of those reports, around a third came from victims aged 17- 29.
Ghost broking is a form of insurance fraud that sees victims unwittingly buying fake motor insurance policies. With individuals losing an average of £599, along with the risk of driving with invalid insurance, the experts stress this is something you need to be cautious of. 
The repercussions of using a ghost broker are not only financial. If involved in an accident, you could face unpaid claims, fines and even convictions due to lack of legal insurance. In extreme circumstances, your car could even be at risk of being crushed or your license at risk of being lost. There are several signs that can indicate potential ghost brokers. 
 "Ghost Brokers often use mobile telephone numbers as well as communicating via WhatsApp or Facebook Messenger," says Kindred. "Legitimate insurers are more likely to use a non-mobile telephone number. Non-English speaking newspapers also tend to advertise on student websites, social media platforms and money-saving platforms. A legitimate insurance broker with proper authorisation should be listed on the British Insurance Brokers' Association website. Therefore if the 'broker' isn't on there, doesn't have their own website, or only discloses a mobile phone number or an email address as a contact, you should definitely be suspicious," he adds. 
Car cloning has also become a big problem in 2021. The act is when criminals steal the identity of a legally registered vehicle and use it to hide the identity of another stolen or salvaged car that's similar in appearance. Usually, the cloned vehicle is then either sold illegally or used to carry out further motoring offences, ranging from speeding to more serious crimes like ram-raids – with offences incorrectly attributed to the owner of the cloned car. Unfortunately, there is no real way of preventing your vehicle from being cloned. Typically, the owner of the real vehicle finds out that it's been cloned when they get a letter warning them of a traffic offence that they've apparently committed on the other side of the country.
Finally, DVLA scams have also seen a big rise. These popular scams used over the past few years have sent innocent motorists emails, phone calls and text messages from fraudsters posing as the DVLA or someone writing from the GOV.uk domain, often offering car tax refunds if they click on a link.
 "Normally these fraudsters will pretend to be someone or an organisation you trust, whether it be your Internet Service Provider (ISP), local council, or even a friend in need," says Kindred. They commonly contact you by phone call, email or text message. In a scam text or email, their goal is often to convince you to click a link and once clicked, you may be directed to a dodgy website that could download viruses onto your computer, or steal your passwords and personal information," he adds.