How Perimeter 81 aims to simplify cyber security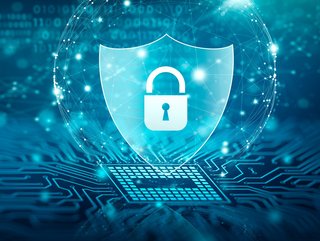 We take a look at how Perimeter 81 works with partners to deliver holistic security that is purpose-built for today's cloud-first, distributed workforce
Cybersecurity and SaaS experts Amit Bareket and Sagi Gidali launched Perimeter 81 in 2018 as their second security venture.
Perimeter 81 was built to allow companies to move from legacy hardware and easily manage their networks and security from a single service, delivered from the cloud.
Since its founding, Perimeter 81 has quickly gained traction in the Zero Trust Network Access (ZTNA) and Secure Access Service Edge (SASE), and is helping thousands of businesses, of all industries and sizes, achieve holistic cyber and network security more easily and cost-effectively.
The company offers full integration with AWS, Azure, Google Cloud, Splunk, and other major cloud providers. Since its founding in 2018, Perimeter 81 has been selected for numerous other awards, including Deloitte's Technology Fast 500, Gartner Cool Vendor recognition, the Red Herring Top 100, CRN Emerging Vendor, and more.

Defending against modern cyber attacks
Earlier this year, Perimeter 81 launched its Technology Alliance Partner Program (TAP) that will create an ecosystem for delivering secure networking-as-a-service at scale.
The rapid adoption of cloud networking, and working remotely is forcing organisations to rethink their security architecture. As the number of users, devices, and attack vectors rapidly increases, so does the complexity in defending modern, hybrid networks against cyberattacks.
Perimeter 81's Technology Alliance Partner Program is designed to create an ecosystem of software vendors that share the commitment to deliver seamless cybersecurity through a better user experience. The program provides a framework that enables partners to position their solutions alongside Perimeter 81 or provide various levels of integration.
"Our vision for radically simplifying cybersecurity includes creating an ecosystem of IT solutions that complement our Cybersecurity Experience Platform," says Amit Bareket, Perimeter 81's Co-Founder and CEO. "These solutions will provide Multifactor Authentication, Identity Management, Endpoint Protection and more, from technology partners that share our commitment to customer success."
Meeting the security demands of a hybrid workforce
In the company's State of Cybersecurity Report, The Decentralised Workplace & The Cyber Complexity Trap, 71% of VPs and CIOs believe that the high number of cybersecurity tools they use negatively impacts their organisation's ability to detect and prevent threats.
50% of companies with more than 1,000 employees use 20 or more cybersecurity tools and solutions and 59% admitted they paid a ransom to cyber thieves.
"Hybrid and remote work is definitely here to stay," says Amit Bareket, CEO of Perimeter 81. "A remarkable 87% of responding companies will have hybrid workers even after Covid—and more than half of them will work remotely three to four days a week. This is a dramatic development that permanently increases the size of the network's attack surface, and requires IT professionals to quickly seek long-term solutions."