How Radware delivers cyber security solutions to companies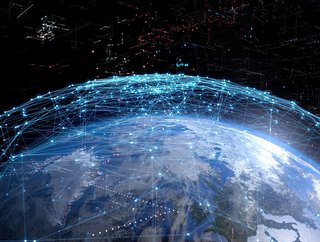 As more companies are moving to the cloud, we take a look at Radware and how it is offering companies security solutions for a safer environment
Founded in 1997, Radware is a global leader of cyber security and application delivery solutions for physical, cloud, and software-defined data centers.
Its award-winning solutions portfolio aims to secure the digital experience by providing infrastructure, application, and corporate IT protection, and availability services to enterprises globally.
Serving more than 10,000 enterprises and carrier customers worldwide, Radware's corporate headquarters are located in the U.S. (Mahwah, NJ) and its international headquarters are located in Tel Aviv. Global presence includes offices in the Americas, Europe, Middle East, Africa and Asia Pacific regions.
Providing more security for customers
Radware has recently announced the spinoff of its Cloud Native Protector (CNP) business to form a new company called SkyHawk Security.
To accelerate SkyHawk Security's development and growth opportunities, an affiliate of Tiger Global Management will make a US$35mn strategic external investment, resulting in a valuation of US$180mn. Tiger Global Management is a leading global technology investment firm focused on private and public companies in the internet, software, and financial technology sectors.
"We recognise the growing opportunities in the public cloud security market and are planning to capitalise on them," said Roy Zisapel, Radware's president and CEO. "We look forward to partnering with Tiger Global Management to scale the business, unlock even more security value for customers, and position SkyHawk Security for long-term success."
Protecting workloads in cloud environments
SkyHawk Security is a leader in cloud threat detection and protects organisations using its artificial intelligence (AI) and machine learning (ML) technologies.
Its Cloud-Native Protector provides protection for workloads and applications hosted in public cloud environments. It uses a multi-layered approach that covers the overall security posture of the cloud and threats to individual workloads.
The spinoff, which adds to Radware's recently announced strategic cloud services initiative, further demonstrates the company's ongoing commitment to innovation. SkyHawk Security will have the ability to operate with even greater sales, marketing, and product focus as well as speed and flexibility. Current and new CNP customers will benefit from future product development efforts, while CNP services for existing customers will continue without interruption.