How Skybox Security reduce cyber exposure at speed and scale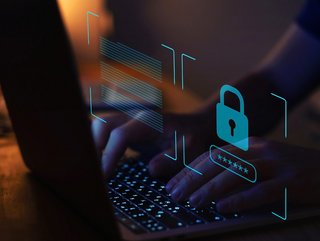 Celebrating 20 years of cybersecurity solutions, we take a look at Skybox Security and how it has helped customers ramp up their security over two decades
Founded in 2002, Skybox Security is a cybersecurity management platform that addresses security challenges within large, complex networks. By integrating with 130 networking and security technologies, the Skybox Security Suite gives comprehensive attack surface visibility and the context needed for informed action.
The Skybox platform collects essential data from a wide range of security, cloud, and network technologies to create a network model that visualises all security controls and network configurations.
With the model, the company conducts exposure analysis to determine which attack vectors or network paths could be used to gain access to vulnerable systems.
Reducing cyber risk
Skybox Security was founded in Silicon Valley with a mission to provide the best solution for security posture management customers need to prevent breaches. Two decades later, with 10 patents in the areas of network modeling and attack simulation, and over US$300mn in funding, Skybox is now recognised as a worldwide leader in proactive Security Posture Management.
"Over the past 20 years, Skybox has squarely focused on reducing our customers' cyber risk. Our analytics-driven approach provides the insights they need to make better, more informed decisions about their cybersecurity programmes. Market factors such as increasing regulatory demands, talent shortages, exponentially growing IT assets on-prem and in the cloud, and escalating sophistication of cyberattacks – along with the associated financial damage – have made Skybox a necessity to any enterprise and government cybersecurity strategy," said Gidi Cohen, Chief Executive Officer and Founder Skybox Security.
"Looking ahead, our product roadmap includes expanded cloud integrations, security automation capabilities, and vulnerability remediation innovations – all aimed at helping our customers better manage their attack surface to prevent breaches before they happen."
Increasing demand for cyber security management
In 2021, Skybox reported the strongest quarter in the company's history and achieved significant customer expansion in the critical infrastructure sector. Increasing cybersecurity regulations, digital transformation initiatives, and cloud migration fuel demand for its solutions.
The company's growth continues due to the ever-increasing market demand for preventative cybersecurity management while expanding into new verticals and regions. New 2021 customers included Fortune 500, Global 500, major government agencies, and companies operating critical infrastructure in the energy, utilities, manufacturing, defence, and telecommunications sectors. Additionally, increasingly widespread vulnerabilities, including but not limited to Log4j, demand a heightened focus on eliminating cyber exposure ahead of an attack.