How SlashNext stops multi-channel phishing and human hacking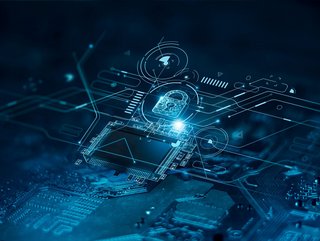 We take a look at how SlashNext protects organisations from malicious user threats by detecting thousands of zero-hour multi-channel phishing threats daily
Headquartered in Pleasanton, California, and founded in 2015 by Atif Mushtaq, SlashNext provides an AI-driven service designed to identify phishing, social engineering, and other threats across enterprise communication channels and apps.
The company claims its platform can protect against bank fraud, rogue browsers, credential stealing, and other attacks including "smishing" (a form of phishing that uses smartphones as the attack vector) and "vishing" (fraudulent phone calls or voice messages purporting to be from reputable companies).
SlashNext's end-to-end phishing protection services utilise the company's patented SEER technology to detect zero-hour phishing threats by performing dynamic run-time analysis on billions of URLs a day through virtual browsers andmachine learning.
Protecting against different types of cybercrime
91% of all successful cyber breaches start with spear phishing – including ransomware, data theft, and over US$30bn of financial fraud. According to Verizon, 85% of successful attacks involved some form of human interaction, with 39% happening outside of corporate email in mobile, text, web, and frequently on personal, non-office-issued devices.
SlashNext's patented cloud and on-device AI goes beyond email protection and stops spear phishing, social engineering, and other targeted human threats across popular communication channels and collaboration apps, according to the company. With its pinpoint accuracy and 48-hour time to detection advantage, SlashNext protects organisations from these malicious user threats launched from legitimate, trusted sites that easily evade current SEG, proxy, SASE, and endpoint security tools.
Scaling operations internationally
SlashNext, the leader in SaaS-based spear-phishing and human hacking defense across digital channels and apps, today announced it raised $26 million in Series B venture capital funding.
"When cybercriminals launch successful multi-channel phishing and social engineering attacks, the results are massively disruptive to people, organisations, and the economy," said Patrick Harr, SlashNext CEO. "This is the number one cyber challenge that organisations face globally, and bad actors are only increasing their attacks on Linkedin, MS Teams, Messenger and Slack and becoming more sophisticated at taking advantage of the most vulnerable part of organisations – its people. This is why we saw considerable growth this past year with over 600% increase in customers and a 750% growth in ARR since the introduction of our multi-channel AI defence service."
With the new investment, SlashNext will scale its customer acquisition and operations domestically and internationally.
SlashNext will further its lead in AI cloud and on-device multi-channel and multi-language detection of all forms of targeted phishing – SMiShing, Vishing, BEC, bank fraud, scams, rogue browsers, credential stealing, ransomware, social engineering, and other malicious digital user attacks – launched from legitimate hosted sites or received from trusted supply chain vendors.