HPE partners with UAE Cyber Security Council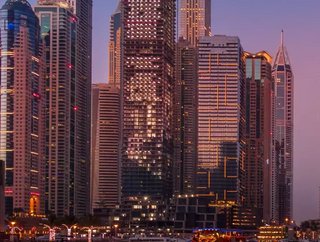 Hewlett Packard Enterprises will work with the UAE Cyber Security Council to enhance cyber skills training in schools in the UAE
Hewlett Packard Enterprise (HPE) has signed a Memorandum of Understanding (MOU) with the UAE Cyber Security Council to enhance cyber skills training in schools and prepare Emirati youth for careers in the technology industry.
HPE and the Cyber Security Council will launch various initiatives nationwide and expect to work with more than 500 students a year.
The MoU was signed by Mohammed Hamad Al-Kuwaiti, Head of Cyber Security for the Government of the UAE, and Ahmad Alkhallafi, managing director, UAE, Hewlett Packard Enterprise, at Intersec, the largest security exhibition in the Middle East region, currently underway in Dubai.
An extension to HPE's Emiratisation programme launched in 2019, the partnership with the Cyber Security Council will support the Government's vision to enhance the skills of young Emiratis and encourage them to study the most sought-after technology areas at university. The HPE Youth Acceleration Initiative will include workshops for schoolchildren, orientation days at HPE sites, careers advice, university lectures and an internship programme, as well as an early careers programme for graduates.
Al-Kuwaiti said: "Cooperation with leading global technology companies is crucial to achieve the goal of putting the UAE at the forefront of global technology innovation.
"This partnership with Hewlett Packard Enterprise is an important step in developing a world-leading technology workforce for the future."
Alkhallafi added: "I am delighted to partner with the UAE Cyber Security Council to contribute to the Government's vision to accelerate youth cyber skills and encourage the pursuit of careers in the thriving technology sector.
"Advancing the way people live and work is one of HPE's core values and I am proud that our UAE organisation is playing such a leading role in contributing to our local community. I look forward to welcoming young Emiratis through our doors and I hope that many will become HPE team members one day."
How the partnership works
The partnership with the Cyber Security Council has three separate elements that support schoolchildren, university students, and graduates. HPE will partner with local primary and secondary schools to provide workshops in school and at HPE premises, include the HPE Digital Life Garage in Dubai – the company's regional innovation hub. The workshops will provide insights into the IT industry, different roles and a day in the life of a technologist, as well as helping school pupils with university and careers advice.
HPE is also extending its internship programme for university students, offering six month work placements that enable students to experience the corporate environment, IT industry and different roles within the business. Interns divide their time between work and study, gaining real world experience as well as job specific training. The programme is also supported by a series of guest lectures by HPE executives on technology topics including AI, high performance computing, intelligent edge and cloud.
For graduates, HPE's early careers programme unlocks their potential and enables them to acquire the foundational skills needed for a successful career in the IT industry. The two-year programme includes exposure to the whole breadth of HPE's business, including technology solutions, sales and marketing, and support functions.