HUMAN Security raises $100 million in growth funding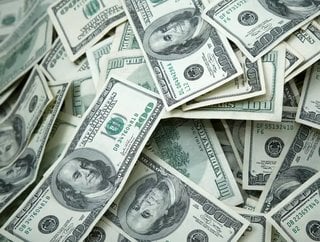 HUMAN Security says investment will support faster global expansion across new industry categories to protect enterprises from bot attacks.
HUMAN Security, Inc. today announced a $100 million growth funding round led by WestCap with additional investment from NightDragon and other current investors to support the company in its next phase of growth.
HUMAN protects the world's largest enterprises and internet platforms from sophisticated bot attacks and fraud across the domains of application security, digital advertising, and performance marketing. In 2021, the company experienced accelerated adoption of its specialised bot mitigation platform on a global basis.
Tamer Hassan, Co-founder and CEO of HUMAN says: "With this growth investment from WestCap, NightDragon and additional investors, we will expand our leadership position to build a more secure and more human internet.
"HUMAN plays to win through collective protection by verifying the humanity of 15 trillion interactions per week, enabling us to defeat attackers–changing the odds to the side of the good."
HUMAN says that 77% of all cyberattacks are bot-based. Cybercriminals with millions of sophisticated bots at their disposal can send billions of fake requests to create fake accounts, take over accounts and commit credit card fraud, manipulate popularity and consensus, contaminate user data, defraud digital advertising and marketing campaigns, and snipe or hoard online goods and services.
In a recent holiday shopping survey with responses from more than 1,000 consumers, 53 per cent of respondents said bots pose a threat to their holiday shopping plans, and 51 per cent said they would shop with a different retailer if bots interfered with their customer experience. In an enterprise security survey conducted by the research and analyst group ESG, 90 per cent of security leaders identified bot management as a top five priority due to the severity and the sophistication of attacks, and 65% believe that partnering with a bot specialist is the only way to protect themselves.
Kevin Marcus, Partner at WestCap says: "HUMAN is addressing one of the most fundamental problems on the internet today: keeping digital experiences human.
"We believe they're uniquely positioned to disrupt the economics of cybercrime and prevent billions in losses."
HUMAN's modern defense strategy enables internet-class scale and observability, superior detection techniques, and hacker intelligence and takedowns. Examples include taking down PARETO—the most sophisticated CTV botnet ever found—in cooperation with Roku and Google; disrupting 3ve bringing together the FBI, Google, Facebook and many others in the industry; and the takedown of Methbot, which recently culminated in the self-proclaimed 'King of Fraud' responsible for the operation being sentenced to 10 years in prison.
Dave DeWalt, Founder and Managing Director at NightDragon and Vice Chairman of the Board of HUMAN says: "Through our experience in engaging with hundreds of enterprises and their cybersecurity teams, we know that automated attacks on applications and websites creating fraud and abuse is a critical point of risk to every enterprise.
"Since we engaged with HUMAN over the past year, they have proven to us and the industry that they are best positioned to stop these threats by stopping attacks at the source."