Hybrid workers remain prime attack vector says Cisco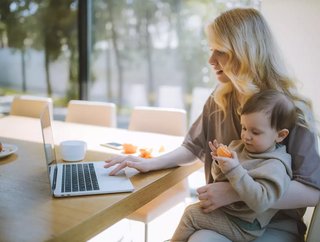 Cisco report reveals malicious remote access attempts increased 240% during the pandemic and email threats targeting hybrid workers increased to 100m.
Cybersecurity company Cisco has published its first Hybrid Work Index report. 
The report includes Cisco employee data and surveyed 39,000 CIOs, IT decision makers, and employees from companies in 34 countries. 
The report found that hybrid workers remain the prime attack vector and that malicious remote access attempts increased 240% during the pandemic. The number of email threats targeting hybrid workers also increased and currently sat at more than 100 million in September.
Jeetu Patel, EVP of security and collaboration at Cisco said: "Security is going to be a very prominent piece as people think about hybrid work. Before the pandemic, Cisco already planned to adopt a zero-trust architecture, or borderless access to applications from any device, anywhere. Cisco's own zero-trust solution was rolled out in just five months to our employees, to 100,000 global users, and 120,000 endpoints." 
Remote working 
The report also looked at new ways of working since the pandemic. Nearly two-thirds of employees said they'd consider resigning if they couldn't work remotely. The report comes just months after Cisco announced a "no return to office" policy, which enabled employees and their managers to decide how and where to work. 
Prior to the pandemic, about 63% of Cisco employees had a hybrid schedule working three to five days a week from the office, now the number is much higher, with employees showing an overwhelming preference (85%) toward hybrid work.
In an interview with SDX Central Patel said: "We believe the future of work is definitively going to be hybrid, where people are going to work in mixed mode.
"As some workers started to return to the office, what we found is the productivity levels were pretty high for people, but fatigue was also pretty high, and burnout was pretty high," he added.
The index also found close to half of respondents believed their company would allow them to work from anywhere over the next year.
"The big kind of levers or weapons that you have to fight the war on talent are going to be flexibility and choice," Patel said, adding that this approach may attract more diverse talent. 
"For the first time, I think credibly, in the time that we've all been alive, can you actually say that, regardless of someone's geography, or language preference, or socio-economic level, or personality type, they should be able to participate in a global economy from wherever they are," he said. "Over the course of the past 18 months, people have proven that it can be done."