Industry veteran Rupert Cook appointed to Censornet board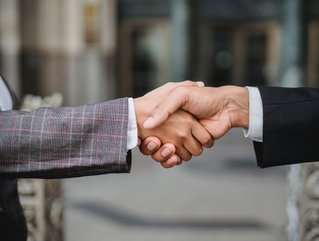 Industry veteran Rupert Cook brings over 20 years of cybersecurity experience to Censornet and will help the board to support global growth
Censornet, an Autonomous Integrated Cloud Security provider, has announced the appointment of industry veteran, Rupert Cook, to the Censornet board. With over 20 years' experience in corporate finance and investment, including 10 years spent as an entrepreneur and business leader, Rupert joins the Censornet team with a mandate to help support its ambitious plans for further global expansion.
Cook holds a strong track record in strategy and corporate development for cybersecurity companies. He will support Censornet's continued growth target of doubling revenue each year, with a particular focus on the North American market. As well as being an active angel investor, both in the UK and the US, Cook is currently Chairman of Netacea Limited and Non-Executive Director at BSC VCT PLC. Prior to that, he spent two years as Chief Strategy Officer of Immersive Labs Limited, where he remains a non-executive Director.
Ed Macnair, CEO at Censornet commented: "2022 is a pivotal point in Censornet's growth. We were looking for someone to offer an external perspective on growth strategies, while sharing our vision to help make enterprise-grade security accessible for the mid-market. We chose Rupert for his impressive track record in cyber security, as well as his global market experience."
Rupert Cook added: "Censornet was an opportunity that was too good for me to pass up. As a high-growth, British cyber security success story, focused on what I believe is the sweet spot – the mid-market – I see a strongly positive outlook for the business. Its Autonomous Integrated Cloud Security platform is a compelling proposition, so I will relish the opportunity of helping position it for accelerated growth."
About Censornet
Censornet is headquartered in an innovation hub in Basingstoke, UK. Its Autonomous Integrated Cloud Security platform integrates attack intel across email, web, and cloud to ensure cyber defences react at high speed. Censornet's clients include Fever Tree, Lotus Cars, Parnassia Group, Mizuno, Radius Payments, Newlife Disabled Children's Charity, National Portrait Gallery, Hallmark Hotels and Thatchers Cider. It was named Cloud Security Product of the Year (SME) at the Computing Cloud Excellence Awards 2021.