Kaspersky: leading the world of cybersecurity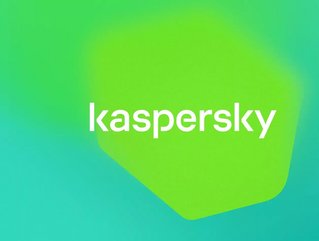 Cyber takes a look at the life and times of Kaspersky's CEO Eugene Kaspersky, a world-renowned cyber security expert and successful entrepreneur.
Eugene Kaspersky is a world-renowned cybersecurity expert and successful entrepreneur. He is a co-founder and the Chief Executive Officer of Kaspersky, the world's largest privately-held vendor of endpoint protection and cybersecurity solutions.
Eugene began his career in cybersecurity accidentally when his computer became infected with the 'Cascade' virus in 1989. Eugene's specialised education in cryptography helped him analyse the encrypted virus, understand its behaviour, and then develop a removal tool for it. After successfully removing the virus, Eugene's curiosity and passion for computer technology drove him to start analysing more malicious programmes and developing disinfection modules for them. This exotic collection of antivirus modules would eventually become the foundation for Kaspersky's antivirus database. Today the database is one of the most comprehensive and complete collections in cybersecurity, used in detecting and preventing systems from being infected by more than 500 million malicious programs.
Further pursuing his passion for defensive technologies, in 1990 Eugene started gathering a team of like-minded enthusiast researchers to create the AVP Toolkit Pro antivirus programme, which, four years later, was recognised by the University of Hamburg as the most effective antivirus software in the world.
Wishing to combine their successful track record of antivirus programming with their entrepreneurial vision, Eugene and his colleagues decided to establish their own independent company. In 1997 Kaspersky was founded, with Eugene heading the company's antivirus research. In 2007 he was named Kaspersky's CEO.
Today Kaspersky is one of the fastest growing IT security vendors worldwide, operating in almost 200 countries and territories worldwide. The company employs more than 4,000 professionals and IT security specialists in 34 dedicated regional offices across 31 countries, and its cybersecurity technologies protect over 400 million users around the world.
Kaspersky's globally renowned team of experts has investigated some of the most complex and sophisticated cyberattacks ever known, including Stuxnet, Flame, and Red October. The company also cooperates extensively with INTERPOL, Europol, and national police bodies to actively assist them in their fight against cybercrime.
Eugene is influential among politicians and security experts. He has warned about the possibility of cyberwarfare that targets critical infrastructure. He speaks at conferences advocating for an international cyberwarfare treaty, that would ban government-sponsored cyberattacks. "International co-operation is the only way to fight cyber crime," he wrote in a recent blog that appeared on his website.