Kaspersky partners with Tatsuno to protect fuel dispensers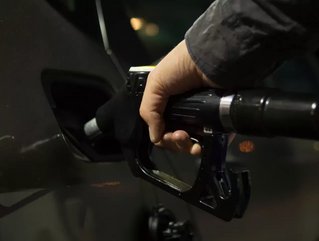 Tatsuno, a global manufacturer of oil-industry equipment, will work with Kaspersky Embedded Systems Security to protect its payment terminal systems.
Tatsuno Corporation, a Japanese manufacturer of fuel dispensers and other solutions for global retail commercial fueling customers, has partnered with Kaspersky to use its Embedded Systems Security to protect the payment terminal systems installed in its fuel dispensers. Key solution benefits include support for Windows XP, strong levels of security over a long period of time, and compatibility with low-end hardware.
The payment terminal systems embedded in the fuel dispensers made and sold by Tatsuno Corporation accept credit card payments. To guarantee the security of payment operations, it requires a number of solid security measures and processes. These include proper security for both specialised endpoints (such as dispenser payment terminals) and the networks they connect to, protection of card holder data, some means to control vulnerabilities in software and implementation of secure access methods. It also requires convenient instruments to configure and enforce strong security policies, while periodic auditing and testing of networks is essential.
The solution has now been installed in the payment terminal systems embedded in Tatsuno's fuel dispensers and is currently operating without any issues. Moving forward, Tatsuno plans to install it in other systems, including its Points of Sale (POS) systems, to ensure enhanced security.
"Protecting devices related to the fueling industry can be a challenging task. In particular, they have a long lifecycle and may run OS and software versions that are no longer supported by the vendor, which means that security patches are typically no more released. In addition, the hardware is low-performance, having only limited system resources. Tatsuno is concerned about the safety of its customers, and we are pleased that our solution helps, meeting its complex requirements," says Oleg Gorobets, Senior Global Product Marketing Manager at Kaspersky.
Assistant General Manager of Tatsuno's Designing Department, Keiji Kitami, adds: "We decided to go with the Kaspersky solution because we would be able to install it without any issues in the payment terminal systems in our petrol dispensers, which run Windows XP and have very limited disk space. Kaspersky Embedded Systems Security meets our requirements by only permitting the operation of executable files that had been explicitly allowed, ensuring that we can make it compatible with existing terminals with minimal changes."