KPMG name Sylvia Kingsmill as global cyber privacy leader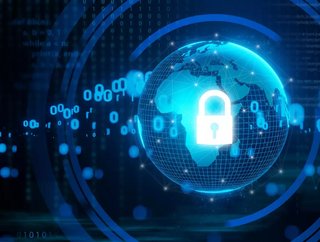 KPMG International has named Sylvia Klasovec Kingsmill as its Global Cyber Privacy Leader, showing its commitment to privacy alongside cybersecurity
Sylvia Klasovec Kingsmill, a partner at KPMG Canada, has been appointed KPMG International's global cyber privacy leader.
A lawyer by profession, Kingsmill is KPMG in Canada's National Privacy, Regulatory & Information Management (PRIM) Lead, specialising in privacy and information management. 
With over 15 years of experience providing strategic, risk-based privacy and data management advice to private and public sector clients, she has advised on some of the most high-profile data breaches in Canada. In her new global role, Kingsmill will oversee and build a global cyber privacy team.
"Sylvia will be responsible for setting and executing the firm's strategic direction in privacy, ensuring that it remains relevant to our clients' complex and evolving needs," says Akhilesh Tuteja, Global Cyber Security Practice Leader and Partner, KPMG in India.
Rising cyber-attacks globally 
With cyberattacks on the rise globally, and cybersecurity considered the third-greatest threat to company growth, according to KPMG's most recent Global CEO Outlook Survey, the appointment comes at a key moment. 
"I am honoured to represent KPMG member firms globally to bring together many of the best minds within our cyber network to help our clients digitise and modernise their privacy programs through innovative data solutions," Kingsmill says.
As digital transformation continues to accelerate, more people are interacting online, sharing data with businesses, governments, and other institutions, which is leading to growing concern over privacy and data security. Consumers are increasingly concerned about how their data is being used, and organisations are being held to higher standards on data collection and stricter privacy laws around the world that emulate the General Data Protection Regulation (GDPR) in the EU. 
According to KPMG, Kingsmill's training in privacy law and experience in operationalising privacy requirements under regulatory scrutiny makes her uniquely positioned to help KPMG's global clients navigate the complex and evolving privacy landscape.
"For many organisations, data is at the heart of every major strategic decision and investment, so this is a great opportunity to have conversations with clients about embedding privacy and security, by default, into those decisions they moment they are made," Ms. Kingsmill says.
"As more digital identity programmes are rolled over the next few years, privacy will be paramount for governments, citizens and businesses. Public trust and transparency will be crucial for every digital interaction and transaction, so organisations will need to build privacy and cybersecurity into their foundation."
About KPMG 
The KPMG network, a global network of professional firms providing Audit, Tax and Advisory services, was formed in 1987 when Peat Marwick International and Klynveld Main Goerdeler merged along with their respective member firms.
KPMG firms operate in 146 countries and territories, and in FY20, collectively employed close to 227,000 people, serving the needs of business, governments, public-sector agencies, not-for-profits and through KPMG firms' audit and assurance practices, the capital markets.