KPMG says young cybersecurity talent should be Govt priority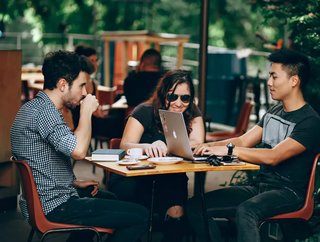 Recent research from KPMG and the NCSC found that just one in twenty workers in the cyber security industry is aged 18-24.
David Ferbrache, Chief Technology Officer in KPMG's cyber security practice says recruiting young talent in the cybersecurity industry should be a Government priority.
Recent research by KPMG and the National Cyber Security Centre (NCSC) found that just one in 20 workers in the cyber security industry is aged 18-24.
"Increasing this should be a priority for the future, not least in recognition of the cyber industry's persistent skills shortage," says Farbrache. 
"The research also showed that just 3% of the cyber workforce entered via a school leaver or apprenticeship scheme and 12% via a graduate scheme. Raising these levels – in particular of school leavers and apprentices – could have a positive impact on the diversity of the sector, and, in turn, boost the cyber resilience of the entire country," he adds.
New National Cyber Strategy 
Farbrache was speaking following the announcement from the UK Government of its new National Cyber Strategy. The Government said the plan was to ensure that the UK remains confident, capable and resilient in a fast-moving digital world; and that it continues to adapt, innovate and invest in order to protect and promote its interests in cyberspace.
Speaking on the strategy Farbache says: "The new strategy recognises the importance of securing the broader tech ecosystem and the vital role which the private sector must play in ensuring the UK's future cyber security. The establishment of the National Cyber Advisory Board is a necessary step forward in bringing senior leaders together across all sectors as we move towards professionalising cyber security through the UK Cyber Security Council, as well as driving improvements in the standards of security across the service and product providers at the heart of our digital economy."
The Government also announced a Cyber Runway Scheme. Cyber Runway will see entrepreneurs and businesses across the four nations get access to business masterclasses, mentoring, product development support, networking events and backing to trade internationally and secure investment so they can turn their ideas into commercial successes.
The new programme - funded by the Department for Digital, Culture, Media and Sport (DCMS) and delivered by Plexal in partnership with CyLon, Deloitte and The Centre for Secure Information Technologies (CSIT) - aims to support at least 160 organisations and companies over the course of six months.
Companies participating in DCMS's cyber growth initiatives in the past have, on average, more than tripled their revenues year on year.
Cyber Runway is part of the government's wider work to develop the UK's strength in cyber as we build back better after the pandemic and improve prosperity and security.
Farbache says he welcomes the scheme. "In particular we welcome its focus on boosting the number of skilled workers from diverse backgrounds in the cyber security sector. The lack of cyber talent has become a critical issue as threat actors have ramped up their efforts to hack British businesses – a situation that is only going to worsen. A more diverse and inclusive team equates to a more innovative team – one that is better equipped to stand up against threat actors attacking organisations across the country," he says