Meet the speaker: James Blake, CISO at Rubrik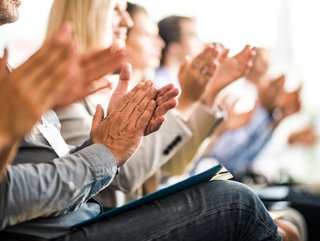 As we are less than a month away from Cyber LIVE: The Cybersecurity Conference, we take a look at the speakers we have lined up
With over three decades of experience, James Blake is currently Field Chief Information Security Officer for Rubrik, specialising in cyber resiliency, ransomware protection and secure data management.
In his role Blake works with the CISOs and CIOs of the world's largest enterprises and governments helping them withstand and recover from ransomware incidents, as well as develop and execute transformation plans towards a posture of resilience.
Some of Blakes previous roles include Advisory Chief Information Security Officer for ServiceNow, Global Consulting Strategist for Micro Focus Cyber Defense Consulting, Head of Global Cyber Security Operations Integration for JPMorgan Chase and the EMEA Practice Manager for HP Security Intelligence & Operations Consulting (SIOC).
Blake is also one of the co-founders and directors of the annual Security B-Sides London information security conference and is still actively involved in the event every year.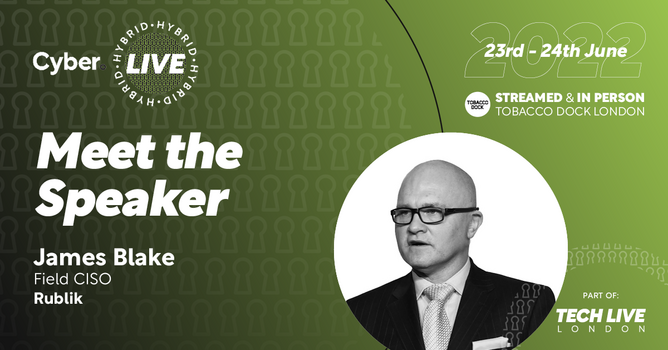 Speaking at Cyber LIVE on 24th June at 10:30am, Blake's keynote presentation is entitled 'Delivering True Cyber Resilience in an Age of Digital Transformation'.
In this session he will talk about how organisations have spent much of the past two decades building higher walls and wider moats, only to find adversaries can build taller ladders and faster boats. Spending on additional tools are swelling the CISO's budgets, cyber security team headcount are ballooning at a time of a skills shortage and all for small increments in risk mitigation.
Cyber LIVE: The Cybersecurity Conference
Cyber Magazine will be at the Tobacco Dock, London on 23rd-24th June for the event Cyber LIVE: The Cyber security Conference, which is part of TECH LIVE LONDON. The event is also co-located with Technology & AI LIVE and Cloud 5G LIVE.
The two-day hybrid event will be held on the 23rd and 24th of June 2022, in-person and broadcast live via Brella, our fully interactive virtual platform.
Join global business leaders and experts at Cyber LIVE, held at Tobacco Dock, London, 23-24 June 2022. Register to attend today! Click here to learn more