Meet the speaker: Steven Sim, CISO at PSA International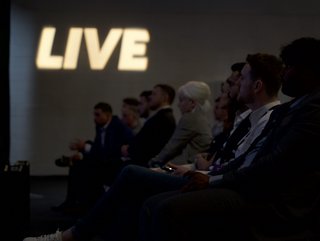 As we are nearly a week away from Cyber LIVE, we take a look at the speakers we have lined up such as Steven Sim, CISO at PSA International
Steven Sim has worked for more than 24 years in the cybersecurity field with large end-user enterprises and critical infrastructures, undertaken global CISO role, driven security governance and management initiatives and headed incident response, security architecture, technology and operations at local, regional and global levels.
He volunteers at the ISACA Singapore Chapter as the President and chairs the OT-ISAC Executive Committee. He regularly shares his thoughts on cyber risk and security, speaking at both international and local conferences. He also guest lectures at Institutes of Higher Learnings and has many published articles.
Holding a number of cyber related accreditations, Steven is also a member of the CyberEdBoard Community, Microsoft APAC CISO Council and Cybereason Cyber Defenders Council.
He topped the inaugural IDG's CSO30 ASEAN Awards 2021, a recipient of the ISACA Outstanding Chapter Leader Achievement Awards 2022, a recipient of 2022 Global Cybersecurity Leadership Award Winner – Editor's Choice by CXOTV, is listed in Peerlyst 29 Highly Influential CISOs, a Singapore SkillsFuture Fellow and Professional (Leaders) Finalist in The Cybersecurity Awards 2018.
Speaking at the Cyber LIVE, Sim will be sharing his keynote presentation entitled 'Architecting cybersecurity against emerging threats in Industry 4.0'.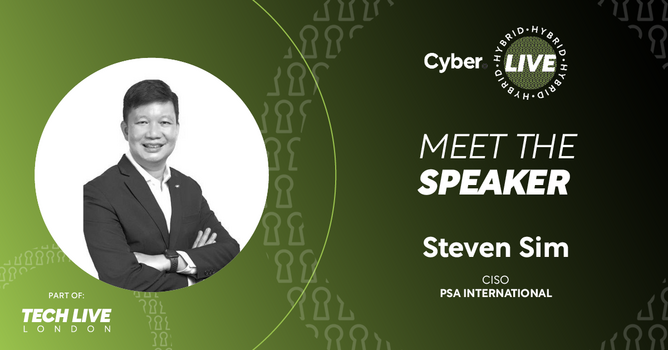 Cyber LIVE: The Cybersecurity Conference
Cyber Magazine will be at the Tobacco Dock, London on 23rd-24th June for the event Cyber LIVE: The Cyber security Conference, which is part of TECH LIVE LONDON.
The two-day hybrid event will be held in-person and broadcast live via Brella, our fully interactive virtual platform.
Whether you choose to attend in person to get the most out of the valuable networking and learning opportunities or want to join the action virtually through our live streams, you'll have the chance to submit your own questions to the speakers and panel sessions through the Brella app.
At BizClik, we have a number of standalone brands to focus on certain areas in more detail, and that is exactly what you can expect from the four zones we are setting up for attendees.
Join global business leaders and experts at Cyber LIVE, held at Tobacco Dock. Register to attend today! Click here to learn more