Microsoft acquires Miburo to target foreign cyberattacks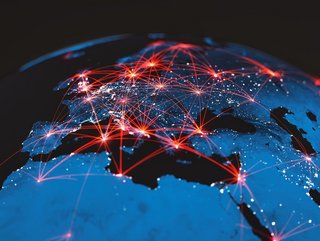 Microsoft will be acquiring cyber threat analysis and research company Miburo to boost threat intelligence research into new foreign cyber threats
Microsoft announced that it will acquire Miburo, a cyber threat analysis and research company that specialises in countering foreign information operations.
Miburo, led by founder Clint Watts, will become part of Microsoft's Customer Security and Trust organisation.
Working in close collaboration with the Microsoft Threat Intelligence Centre, its Threat Context Analysis team, and data scientists, the new analysts from Miburo will enable Microsoft to expand its threat detection and analysis capabilities to address new cyber-attacks and shed light on the ways in which foreign actors use information operations in conjunction with other cyber-attacks to achieve their objectives.
Stopping harmful cyber attacks
Miburo has become a leading expert in identification of foreign information operations, its research teams detect and attribute malign and extremist influence campaigns across 16 languages.
"Miburo has developed and delivered in-person and online instruction to tens of thousands of law enforcement, military, intelligence and cyber security professionals providing strategic understanding and tactical tools for mitigating cyber, social media, and terrorist threats," its website stated.
Microsoft explained: "With the acquisition of Miburo, we will continue our mission to take action, and to partner with others in the public and private sectors to find long-term solutions that will stop foreign adversaries from threatening public and private sector customers and, in fact, the very foundations of our democracy."
Keeping up with rising threat levels
Microsoft helps detect and aid customers when it comes to defending against cyber threats from nation-states as part of its commitment to keep customers safe online. According to the tech giant, these efforts are underpinned by the threat intelligence it gathers, publishes, and uses to fuel disruptions of malicious nation-state activity across a range of cyber-attack vectors.
The company's cyber security team partners with governments and policy makers around the world to blend technical solutions with legal expertise.
Threats have grown at a fast rate over the last year, and cybercrime is now expected to cost the world US$10.5tn annually by 2025, up from US$3tn a decade ago and US$6tn in 2021.
Last year, according to the company, Microsoft Security blocked over 9.6 billion malware threats and more than 35.7 billion phishing and other malicious emails. Microsoft Security is actively tracking more than 35 ransomware families and 250 unique threat actors across observed nation-state, ransomware, and criminal activities, and its technology blocks more than 900 brute force password theft attempts every second.