The MOD and ethical hackers in cybersecurity collaboration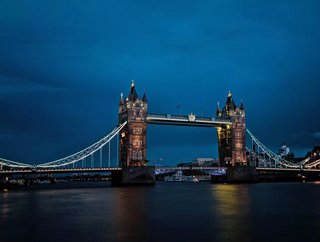 In a first for the Ministry of Defence, 26 ethical hackers have taken part in a Bug Bounty programme in collaboration with US based organisation HackerOne.
The Ministry of Defence has taken a bold step in working with 26 ethical hackers from the  US-based organisation HackerOne on a Bug Bounty programme aimed at improving the UK's cybersecurity.
The 30-day challenge aims to test, identify and fix vulnerable areas in the MOD's networks and advise on strengthening cyber resilience and security.
The Bug Bounty programme allows experts to operate within safe environments but identify real issues and vulnerabilities. It allows, defence experts and ethical hackers to understand and collaborate on areas where each has expertise. The programme ensured better security across the Defence network and over 750,000 devices and is part of the Integrated Review published earlier this year, where the government committed to a more robust position on cybersecurity.
The Minister for the Armed Forces, James Heappey, said: "Bug bounty is an exciting new capability for the Ministry of Defence. Our cyber teams are collaborating with the ethical hacking community to identify and fix vulnerabilities in our systems, ensuring we're more resilient and better protected."
Christine Maxwell, MOD Chief Information Security Officer, said: "It is important for us to continue to push the boundaries with our digital and cyber development to attract personnel with skills, energy and commitment. Working with the ethical hacking community allows us to build out our bench of tech talent and bring more diverse perspectives to protect and defend our assets. Understanding where our vulnerabilities are and working with the wider ethical hacking community to identify and fix them is an essential step in reducing cyber risk and improving resilience."
CEO of HackerOne, Marten Mickos said: "Having a formalised process to accept vulnerabilities from third parties is widely considered best practice globally, with the U.S government making it mandatory for their federal civilian agencies this year. The UK MoD is leading the way in the UK government with forward-thinking and collaborative solutions to securing its digital assets and I predict we will see more government agencies follow its example."