MOD offers tech firms incentives to improve UK cybersecurity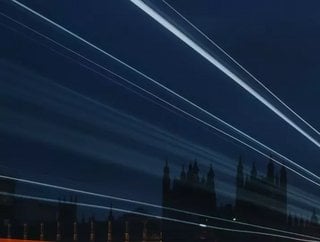 The Ministry of Defence is offering tech firms incentives of up to £300,000 to help improve the build technologies to plug the cybersecurity gap.
The Ministry of Defence  in the UK has invited tech businesses to apply for a grant that will allow them to build technologies that reduce the possibility of a successful attack on the department and the wider defence sector.
The Defence and Security Accelerator (DASA) programme has launched a scheme, dubbed Reducing the Cyber Attack Surface, that aims to fund the development of tech that reduces the prospect of cyber attacks
The new initiative comes as part of a review that has described the defence sector as "full of legacy systems vulnerable to cyber attacks".
"The Defence Enterprise is an expansive, diverse and continually changing construct with a large integrated network of cyber technologies, many of which are legacy," the MoD said in its open call. "This presents a large and diverse surface for cyber-enabled attack. The programme, in that spirit, aims to reduce the vulnerabilities within current and future computer networks and systems, with a particular focus on operational technologies."
A spokesperson went on to say: "The Defence Science and Technical Laboratory (DSTL) on behalf of the MOD is interested in identifying and accelerating next-generation hardware and software technologies to 'design out' the vulnerabilities prevalent within current and future computer networks and systems (with a particular focus on Operational Technologies), thereby dramatically reducing Defence exposure to Cyber effects."
Firms can submit proposals for a nine-month contract worth up to £300,000, with prospective technologies coming alongside a roadmap describing how they would achieve technical proficiency by the end of the 2023 financial year.
There will be four cycles during which businesses can apply, including a first expiring on 20 October, and a second that will run from 20 October to 5 January. The third and fourth cycles haven't yet been given dates.
The MoD is looking for systems that intelligently apply technologies that significantly reduce the opportunity for cyberattacks while raising the barrier to entry for hackers. These systems should also be applicable across various types of attack and not just tailored to a specific threat.
In calling for submissions, the government has acknowledged how unreliable the systems and technologies that comprise the UK's defence network are.
For example, the National Audit Office (NAO) previously blasted the MoD and Capita for botching a digital transformation project that would improve army recruitment.
The callout also follows the launch of the MoD's bug bounty programme in December 2020, in which white hat hackers can disclose flaws to the department without fear of prosecution.