NetSPI secures $90 million in growth funding led by KKR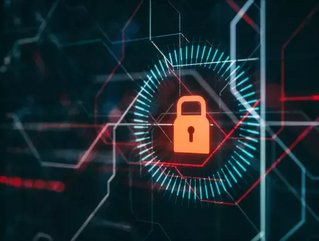 The cyber security penetration testing leader says the investment is to fuel innovation and growth, including global expansion and product innovation.
NetSPI, enterprise penetration testing and attack surface management company, today announced it has raised $90 million in growth funding led by KKR, with participation from Ten Eleven Ventures. The investment will be used to further accelerate NetSPI's rapid growth by expanding the company's cyber security and client experience teams, investing in product innovation, and deepening operations across US and international markets.
"The reality is that cyber security attacks today are inevitable and put organisations at grave risk," says NetSPI President and Chief Executive Officer Aaron Shilts. "At NetSPI, we strive to stay one step ahead of hackers, breaches, and bad actors by focusing on prevention-based security techniques. Rooted in the founding tenets of the company, our goals are purposely aggressive to help our clients adapt to the constantly evolving threat landscape."
Since its founding, NetSPI has focused its services to help companies proactively defend themselves from cyberattacks through a robust and innovative technology platform, allowing NetSPI's team of experts to thoroughly identify security vulnerabilities. At a time when cyber security spending is expected to exceed $200 billion per year by 2024, according to a recent Bloomberg Intelligence (BI) report, more companies are preparing to fend off sophisticated cyber-attacks and avoid reputational and business risks.
"Our clients rely on us to help secure their ever-evolving attack surface by leveraging our expertise in cloud, red team, application, and network security," adds Shilts. "This investment from KKR and Ten Eleven Ventures allows NetSPI to better meet this demand while simultaneously fueling growth and innovation as a leader in the booming cyber security market. With our investors' support, NetSPI will continue to transform the industry with a focus on attack surface management, enterprise security testing, and vulnerability management."
Ben Pederson, Principal at KKR says: "NetSPI has built a differentiated suite of tech-enabled services and test orchestration and reporting software that is not only enhancing cyber security for complex global enterprises across a wide range of industries, but is simultaneously disrupting the traditional penetration testing market in order for these enterprises to continuously test their applications, networks, and cloud infrastructures at scale.
"We are excited to invest in NetSPI's growth as they build and deliver these critically important offensive security solutions."
KKR is investing in NetSPI through its Next Generation Technology Growth Fund II. KKR and Ten Eleven Ventures have invested in market-leading cyber security companies including Darktrace, KnowBe4, Ping Identity, Cylance, ForgeRock, and ReliaQuest.
"Penetration testing is a critical component of any enterprise's security programme and will continue to be an important part of compliance and regulatory requirements in the future," says Mark Hatfield, General Partner, Ten Eleven Ventures. "With its deep expertise and automated platform, NetSPI has developed an incredibly effective and efficient approach to penetration testing and attack surface management. We're thrilled to partner with this exceptional team and look forward to drawing on our cyber security expertise to help NetSPI bring its technology to more companies across the globe."
The investment is the latest transaction in a period of accelerated growth for NetSPI. Most recently, NetSPI acquired Silent Break Security and incorporated its proprietary Adversary Simulation and Red Team Toolkit software into the company's offensive cyber security and attack surface management offerings. In 2020, NetSPI launched Penetration Testing as a Service (PTaaS) powered by its Resolve™ platform. Upcoming additions of risk scoring, vulnerability intelligence, breach and attack simulation, and more will continue to differentiate NetSPI's technology offerings.