New 'World Class' Cyber Centre business park for Cheltenham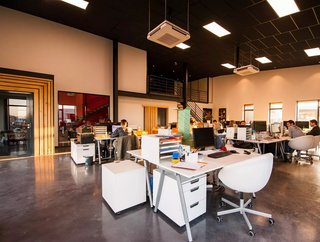 Sheffield-based Henry Boot and tech campus developer Factory are forming a joint venture to deliver a £400 million development near GCHQ in Cheltenham.
Sheffield based developer Henry Boot (HBD) and tech campus architect Factory have been selected as preferred bidders to deliver a huge 111-acre development for Cheltenham Borough Council.
The development known as 'The Golden Valley' will incorporate 3,700 new homes, create 12,000 jobs and offers 2million sqft of commercial space. The heart of the project is to create a Cyber Central UK which will focus on developing a space for a visionary 21st-century campus focusing on cyber and digital innovation.
The project builds on the already established reputation of Cheltenham as a cyber hub with the presence of Government Communications Headquarters (GCHQ). The new development will in its first phase deliver an innovative, mixed-use community cluster and then explore opportunities for public and private partnerships to develop a transformative and important project for the South West.
Ed Hutchinson, Managing Director of HBD, said: "The HBD X Factory partnership reflects our focus on delivering large-scale, transformative regeneration projects. The Golden Valley Development is a hugely important project for Cheltenham, the South West region and the wider UK tech sector and we look forward to working alongside Factory to bring the scheme forward."
Hutchinson added, that this was only one of a number of collaborations with Factory in the pipeline: "We will also explore new opportunities across the UK, including acquisitions and public/private partnerships with local authorities and other strategic landowners, as we target large-scale, mixed-use districts and urban regeneration projects with a focus on innovation" he added.
Minister for Digital Infrastructure Matt Warman said: "Cheltenham is an engine of growth for the UK's cyber security sector and the Golden Valley development will play a major role cementing the country's place as a global leader in the field. We are investing to help cyber security businesses across the country tackle barriers to growth and boost people's digital skills so we can usher in a golden age in UK tech."