Nikesh Arora: Helping Palo Alto Networks keep companies safe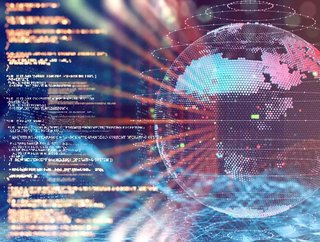 A well-established leader in the technology industry, we take a look at the career of Palo Alto Networks CEO, Nikesh Arora
Nikesh Arora joined Palo Alto Networks in 2018 as Chief Executive Officer (CEO) and Chairman.
Prior to this role, he has held a number of senior positions in the technology sector. Arora served as president and chief operating officer of SoftBank Group Corp from 2014 to 2016. Before that, he held a number of positions at Google, Inc. during a 10-year span, including senior vice president and chief business officer, president of global sales operations and business development, and president of Europe, the Middle East and Africa.
Before joining Google, he held the role of chief marketing officer for the T-Mobile International Division of Deutsche Telekom AG. He was chief executive officer and founder of T-Motion PLC, which merged with T-Mobile International in 2002.
He holds an M.S. in Business Administration from Northeastern University, an M.S. in finance from Boston College and a B. Tech. in electrical engineering from the Institute of Technology at Banaras Hindu University.
Nikesh serves on the board of Compagnie Financière Richemont S.A., a public Switzerland-based luxury goods holding company, and Tipping Point, a non-profit organisation that fights poverty in the Bay Area. Previously, he served on the boards of SoftBank Group Corp., Sprint Corp., Colgate-Palmolive Inc. and Yahoo! Japan, among others. 
About Palo Alto Networks

 
Palo Alto Networks, the global cybersecurity leader, is shaping the cloud-centric future with technology that is transforming the way people and organisations operate. Its mission is to be the cybersecurity partner of choice, protecting our digital way of life. 
By delivering an integrated platform and empowering a growing ecosystem of partners, the company is at the forefront of protecting tens of thousands of organisations across clouds, networks, and mobile devices. Its vision is a world where each day is safer and more secure than the one before. 
To help organisations accomplish zero trust, the company introduced complete zero-trust network security with several industry-first innovations that protect against emerging threats while enabling full employee productivity and cloud adoption.
"The productivity of a hybrid workforce lies in the ability for users to move freely on and off the campus network and still securely access any applications or data from any device in any location. Enabling this seamless experience securely is one of the many promises of a zero trust architecture," says Anand Oswal, Senior Vice President, Firewall as a Platform, Palo Alto Networks.