Nozomi Networks raises $100 million investment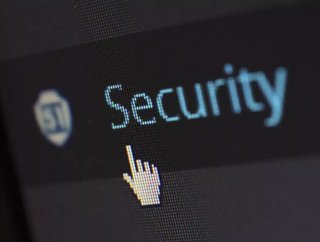 OT and IOT security company Nozomi has announced a $100 million pre-IPO-funding round to help accelerate the company's growth phase and extend its reach.
Nozomi Networks, a San Francisco-based industrial cyber security startup, has raised $100 million from its customers and technology partners to help build new products and expand sales.
Nozomi Networks specialises in protecting critical infrastructure such as oil, gas, and water, as well as manufacturing facilities. Its software monitors machines, including valves and pipelines, to see if there are any anomalies and then alerts companies about where urgent fixes are needed to protect the facilities from hackers. The software also tracks down the different machines and devices that are connected to the internet to monitor them.
The company will use this latest investment to help scale product development efforts as well as its go-to-market approach globally. Specifically, Nozomi Networks will grow its sales, marketing and partner enablement efforts, and enhance its products to address new challenges in both the operational technology (OT) and internet of things (IoT) visibility and security markets. With ransomware and malware attacks on organisations and critical infrastructure at an all-time high, the need for Nozomi Networks solutions has never been greater.
The pre-IPO round led by growth investor Triangle Peak Partners; includes investments from commercial partners Honeywell Ventures, Keysight Technologies, and Telefónica Ventures; as well as investments representing customers such as Dubai Electricity and Water Authority's Forward Investments; and investor Porsche Ventures
"As we began the fundraising process, many of the largest ecosystem partners in the world along with our customers recognised Nozomi Networks as the industry leader and requested the opportunity to invest in the company," said Edgard Capdevielle, President and CEO of Nozomi Networks. "It's the ultimate endorsement when not only a prestigious firm such as Triangle Peak Partners leads the investment, but customers and partners embrace Nozomi Networks and further validate our market leadership."
"With the OT and IoT security market on the verge of explosive growth, Nozomi Networks has not only risen to the top but is strongly positioned to continue to outpace the market," said Dain F. DeGroff, Co-founding Partner and President, Triangle Peak Partners. "The company's consistently strong performance in combination with an impressive R&D model and its ability to scale quickly set itself apart. We're excited to be a part of Nozomi Networks' future."
This round is the latest in a series of milestones for the company, including:
A record year of growth in 2020.
110% increase in annual recurring revenue.
2x expansion of its customer base.
5,000% growth in the number of devices its solutions monitor.
Entering 2021, Nozomi Networks continues to exceed its revenue goals
In May, VDC Research recognised Nozomi Networks as the overall share leader for industrial cybersecurity software based on 2020 revenue.
In June, the company's plans to build a Cyber Center of Excellence with Lockheed Martin moved forward when the Swiss Federal Council announced it has selected Lockheed Martin's F-35 from its New Fighter Aircraft competition.