NTT Data partners with Swimlane for security automation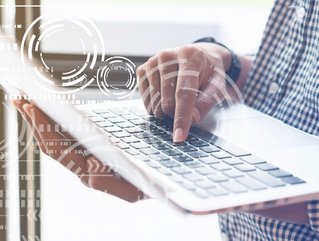 NTT Data and Swimlane partner to enhance customer's risk posture with actionable intelligence that brings together security, privacy, and risk workflows
NTT Data, a global leader in IT services and cybersecurity, has announced a partnership with Swimlane to reduce risk for shared customers via Swimlane's low-code automation platform.
In addition to extending low-code security automation to its customers, NTT Data has also chosen Swimlane to scale its own security operations. The partnership will help organisations in the Europe, the Middle East and Africa (EMEA) region address compliance and regulatory requirements and deal with issues associated with managing big data.
Leveraging security automation to improve businesses
Founded in 2014, Swimlane is a leader in security orchestration, automation and response (SOAR). The company was founded to deliver scalable, innovative and flexible security solutions to organisations struggling with alert fatigue, vendor proliferation and chronic staffing shortages.
Headquartered in Denver, Colorado with operations throughout North America, EMEA and APAC, Swimlane is at the forefront of the growing market for security automation and orchestration solutions that automate and organise security processes in repeatable ways to get the most out of available resources and accelerate incident response. Swimlane offers a broad array of features aimed at helping organisations to address both simple and complex security activities, from prioritising alerts to remediating threats and improving performance across the entire operation.
"We are excited to expand our investment in the EMEA market by partnering with a true leader in the region that carries immense credibility in the security space.This partnership will enable enterprises across highly-targeted industries like financial services, critical infrastructure, healthcare and retail to harness their institutional knowledge to leverage security automation and build a system of record that transcends the entire security organisation," said Toby Van de Grift, Vice President of EMEA for Swimlane.
Making security simpler for customers
In a recent study, 55% of European enterprises reported struggling to recruit IT talent, citing a lack of advanced skills in job candidates. As the global cybersecurity talent shortage prevails, security administrators in the EMEA region are increasingly overburdened with manually performed repetitive and time-consuming tasks needed to track, mitigate and resolve security events across multiple security platforms.
Together, Swimlane's low-code automation platform and NTT Data's deep industry expertise deliver an offering that enables continuous compliance and prevents data breaches while helping security teams more efficiently manage the growing volume of alerts and complexity of processes. NTT Data will also create its own unique applications of the Swimlane platform to deliver continued value to customers.
Patrick Schraut, SVP CyberSecurity at NTT DATA said: "The flexibility of the Swimlane platform makes it the ideal solution for both our company and our customers to harness the power of low-code security automation, allowing every team member to create response processes that align with unique business processes. This partnership will allow our customers to receive more value from their existing technology investments while making it easier for them to utilise automation to alleviate the stress security teams face today."